Girl fills Barbie car with gifts for neighbors who lost home in fire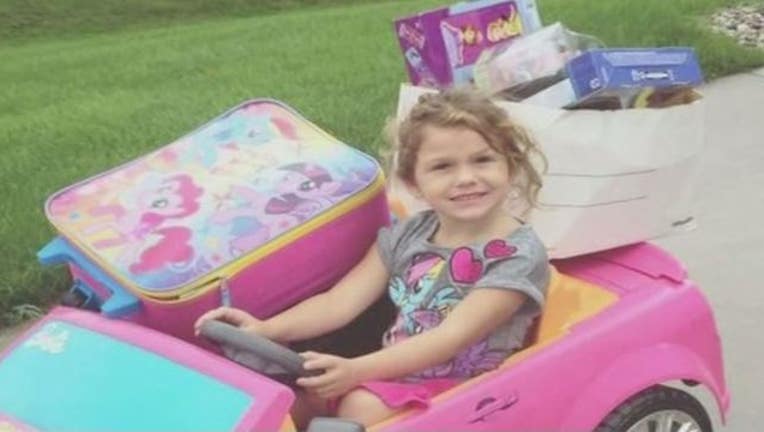 article
(FOX News) - A little girl in Hudsonville, Michigan and her Barbie car are going viral on social media.
The girl, who is only 4-years-old, decided to pack her Barbie car with gifts to give to a neighbor in need.
Becca Vanzyll's neighbors, which included three little girls, lost everything after fire gutted their home.
"Our neighbor had posted that three little girls had lived in that house and they lost everything. So talked to my kids and sat them down and said we got to do something," said Jackie Vanzyll, Becca's mom.
So Becca and her four older brothers got to work, loading clothes and toys for the girls into her Barbie car.
"It was her birthday presents and Christmas presents so we pulled those out and gave them to them," said Jackie Vanzyll.
The family that lost their home says they are moved by Becca's selfless act.
"I cried, I got tear up," Sue Walker told WXMI. "It was was unbelievable, the little girl for her to donate her own toys and items of hers to three little girls that she doesn't even know. She's a special little girl."
Meantime the rest of the Hudsonville community has sent the family cards, toys and set up a GoFundMe page to help the family recover from the fire.