Funeral home owners charged with theft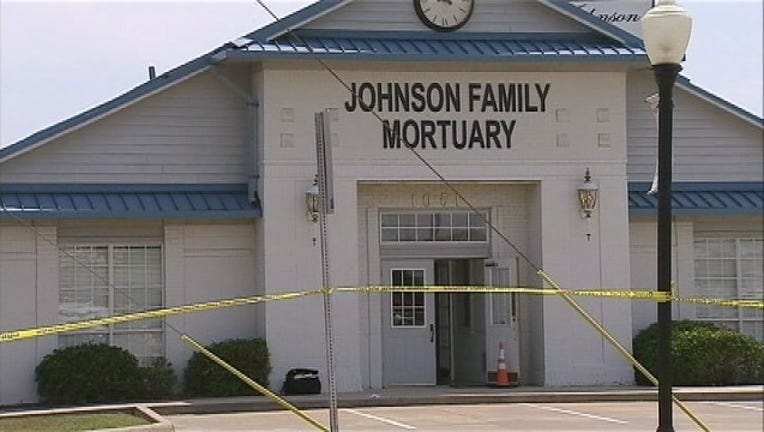 The owners of the troubled Johnson Family Mortuary are facing new charges after allegedly mishandling remains.
A Tarrant County grand jury indicted Dondre Johnson and Rachel Hardy for theft of $1,500 to $20,000.
The district attorney's office said they accepted payment from clients but did not perform the services they promised.
Police were called to the Johnson Family Mortuary after an eviction in July. Officers found the decomposing remains of several people who were supposed to have been cremated.
Johnson and Hardy were charged with abuse of corpse, a misdemeanor offense. They lost their licenses to operate a funeral home and are also facing civil lawsuits
If convicted of theft, they could face up to two years in a state prison and fines of up to $10,000.