Frisco mom's death ruled suicide by overdose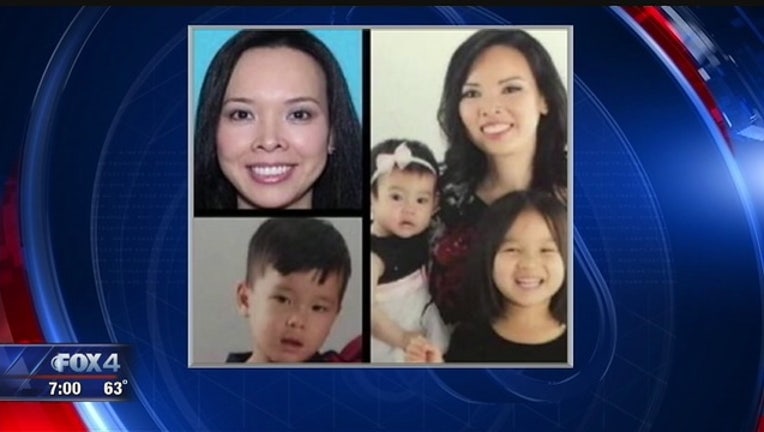 article
Police confirm the Frisco mother found in a store parking lot with her kids has been ruled a suicide by overdose.
Christine Woo's three children were found alive in her SUV in March, which was parked near the back of a Target store in McKinney. The 5, 3 and 1-year-olds were taken to a hospital for severe dehydration.
Brandon Woo said he last saw his wife and children Monday morning before he left for work. He reported them missing on Tuesday after checking with family members. They were found in the store parking lot Thursday afternoon on March 31.
"We would like to express that we are saddened by the incident overall and we know that the family is saddened as well. Hopefully this will bring some closure to them, though," said Sgt. Jeff Inmom with the Frisco Police Department.
Investigators also found there was no deliberate plan by Woo to harm her three children.
Due to the Child Protective Services being involved in the case, no further details will be released.