Free DNA website helped crack Golden State Killer case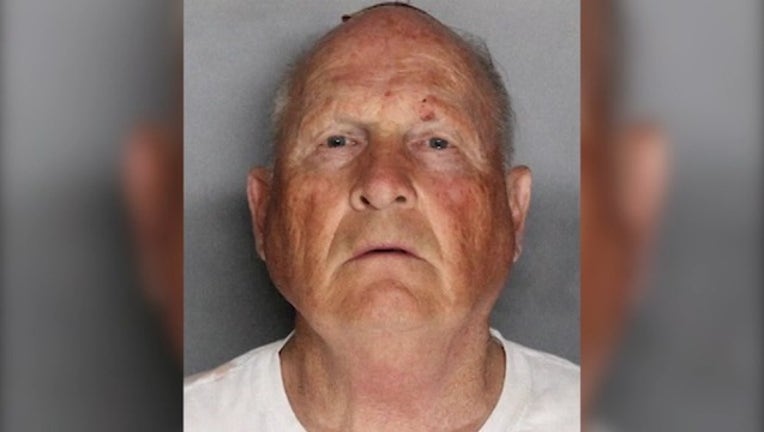 article
Joseph James DeAngelo, who authorities suspect is the so-called Golden State Killer responsible for at least a dozen murders and 50 rapes in the 1970s and 80s, was arrested more than three decades after the last killing with the help of information from an online genealogical site. Investigators haven't disclosed many key elements about how and why they took this very unusual step to find a suspect.
Here's a look at the case and some of the questions surrounding it:
HOW DID AUTHORITIES IDENTIFY HIM?
The Sacramento County district attorney's office said Thursday DNA from one of the crime scenes was checked against genetic profiles from genealogical websites that collect DNA samples to help people learn about their family backgrounds.
Authorities zeroed in on DeAngelo after determining one of his relatives whose genetic information was on the site was a familial match for the DNA from the crime scene.
They then set up surveillance at DeAngelo's home in Citrus Heights, California, just outside Sacramento and collected two "discarded DNA samples" from him. One didn't contain enough DNA but the other tied him to the DNA evidence.
Authorities did not identify the DNA websites that were used.
___
IS THAT LEGAL?
Ancestry.com and 23andMe, two of the largest companies that produce genetic profiles for customers who provide DNA samples, say they don't cooperate with law enforcement unless they receive a court order.
Both said Thursday they did not receive a court order in the DeAngelo case and were not otherwise involved.
Ancestry.com has said it hasn't received any such requests for genetic information in the last three years.
A 23andMe spokesman said the company "has never given customer information to law enforcement officials" and that their platform doesn't allow for the comparison of genetic data that was processed by any third party.
___
HAS THIS EVER BEEN DONE BEFORE?
The issue of law enforcement comparing DNA to samples in genealogical databases garnered national attention several years ago when a New Orleans filmmaker was identified in an Idaho murder based on a DNA sample that his father had given years earlier.
As part of a church-sponsored genealogy project, the man's father had provided his DNA, which was later sold to Ancestry.com.
The company was required to identify the man to police after receiving a court order. But he was eventually cleared after his DNA didn't match the evidence at the crime scene.
___
WHAT IS THE DNA TEST THAT INVESTIGATORS USED IN THAT CASE?
The technique is known as familial DNA testing and it has raised ethical issues in the forensics community. Typically with the method, investigators search law enforcement databases to identify likely relatives of the person who may have committed the crime.
Critics say that familial DNA testing allows for searches of innocent people who happen to be related to someone suspected of committing a crime or otherwise provided their DNA for inclusion in a database. Law enforcement officials have argued the technique can provide investigators with valuable leads.
In 2008, California became the first state in the country to authorize the testing. It since has been used in at least eight other states.
The method led to the arrest of Lonnie Franklin Jr. in the Los Angeles "Grim Sleeper" serial killings from 1985 to 2007. Los Angeles County sheriff's officials also used it last year to solve the decades-old killing of the ex-wife of Righteous Brothers singer Bill Medley.