Four people found murdered in East Texas home, killer still at large
NEW SUMMERFIELD, Texas - Two people are in custody as an investigation into a quadruple murder continues. Law enforcement officials in Cherokee County are still looking for the killer.
Cherokee County Sheriff Brent Dickson said three people were found dead Tuesday morning inside a mobile home in a rural area along State Highway 110, about 25 miles south of Tyler. 
A fourth person was found dead in the driveway.
All four victims were shot to death.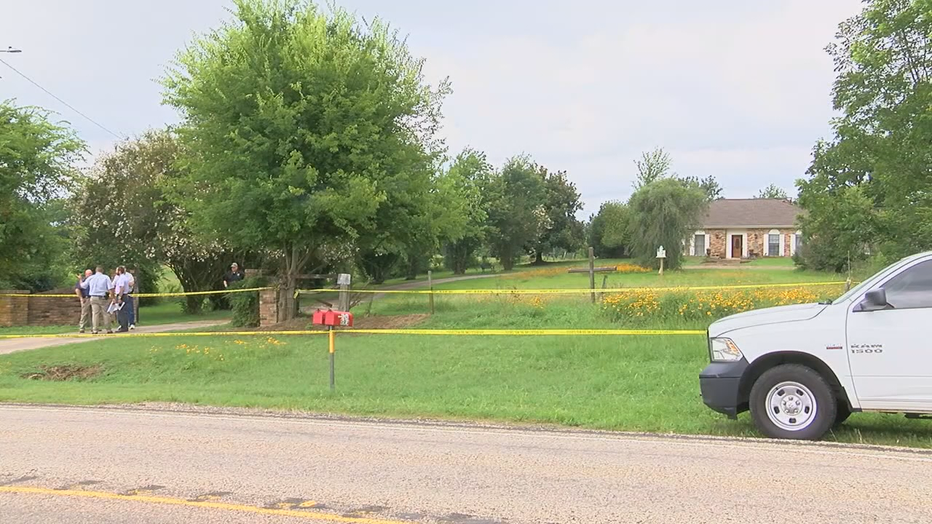 The victims' names were not released but the sheriff described them as an 18-year-old man, a 47-year-old man, a 45-year-old woman and a woman in her mid-30s or 40s. Two of the victims were mother and son.
They were in a mobile home located behind a brick house on the same property. An elderly woman who lives in the brick home called 911.
"We do have the Texas Rangers here on scene assisting. We are in the early stages of processing the scene and we'll continue from there," Dickson said.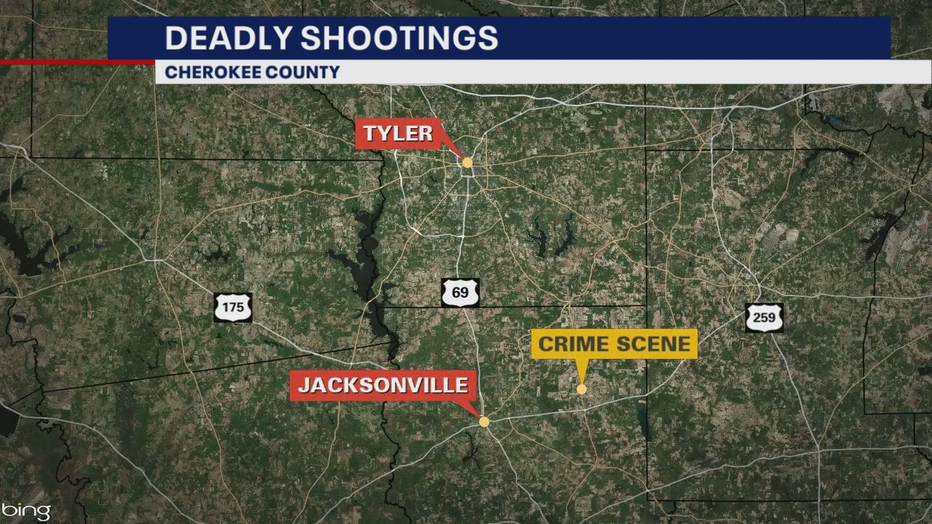 Deputies are still looking for the person who drove off in a car belonging to one of the victims. It was later found abandoned.
"He just killed four people, so we are going to call him armed and dangerous," the sheriff said. "Any time a murderer is on the loose, the public has some sense of danger."
The two people in custody have not been charged in the murders. Dickson did not elaborate on how they are connected to the case.
So far, the sheriff said there's no apparent motive, and it's unclear how the killer may have known the victims.