Four Community ISD students killed in Collin County crash Tuesday night
LAVON, Texas - A small, tight-knit community in Collin County is in mourning after a crash killed four teens.
The crash happened about 5:45 p.m. Tuesday near the intersection of State Highway 78 and Business 78/Main Street in Lavon during wet, rush hour traffic.
All four teens attended Community High School, east of Lavon Lake in Collin County. Three others involved in the two-vehicle crash were taken to the hospital and are expected to be okay.
The four killed in the crash have been identified as 17-year-old Andrew Miller, 17-year-old Jordan Kidd, 16-year-old Marilynn Dominguez, and 16-year-old Secily Lackey. Jordan was the son of a fire captain.
A portion of State Highway 78 was shut down for about 11 hours as police investigated. Crews worked overnight to clear the extensive crash scene. The highway reopened about 4 a.m. Wednesday.
There was a large turnout for the community vigil Wednesday to remember the two high school seniors and two high school sophomores.
"Last night's events are completely heart wrenching," said Community ISD Superintendent Dr. Roosevelt Nivens. "You're not supposed to bury your kids."
In a press conference before the vigil, the superintendent broke down. His daughter is a student at the high school. She was with one of the victims before the crash.
"She did my daughter's nails right before the incident happened," Nivens said.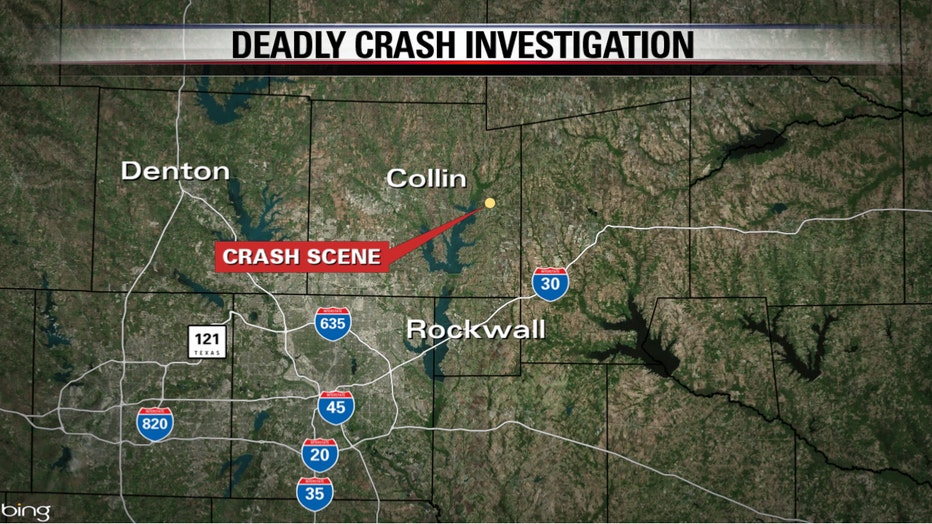 "Seeing kids walk in this morning and seeing kids understanding how serious is something that, as an educator, I don't ever want to go through again," said Community High School Principal Michael Westfall.
The four students taken at once has been an overwhelming loss for this community.
"Just up the street here, walking distance from the church," Pastor Brad Patterson said.
Less than half a mile from the First Baptist Church of Lavon is where this horrific two-vehicle crash happened Tuesday evening.
The four teens in a pick-up truck were killed after the driver lost control. Three other people in a van heading the opposite direction were taken to area hospitals.
"Due to reasons we have not determined at this time, the vehicle lost control, crossed over the highway median and into the path of a southbound van and resulted in a collision and death of four students," Lavon PD Police Chief Michael Jones said.
Pastor Patterson said his church was there to help the night of the crash and will be there moving forward.
"Everything does seem to be connected in a small town," Patterson said. "Four young people in the same high school, and there is only one high school here in Community ISD."
It was a somber Wednesday morning for shell-shocked students arriving to Community High School. The school's enrollment is about 700.
Later in the afternoon, flowers were placed at the crash scene where Highway 78 meets Main Street. It was a small reminder of the terrible tragedy that's left a permanent mark on so many there.
"This is one of the most horrific accidents that I have witnessed in my 38 years in law enforcement," Jones said. "We share the pain of the families and the friends that are going to be affected by this for the rest of their lives."
There are counselors at the schools. The superintendent says they have received support from schools across the state.