Fort Worth PD searching for car that injured woman, 2 children in hit-and-run
FORT WORTH, Texas - A Fort Worth mother and her two young children were injured after a driver in a Camaro speed racing and doing doughnuts lost control and drove into their backyard over the weekend. The driver took off.
Fort Worth police shared a picture of the car in hopes someone will recognize it.
The family who was injured is out of the hospital, but they are still sore after being hit by a car on Sunday. Police are hoping someone knows who the driver was. 
10-year-old Elyssa Urbaneja, her mother, 35-year-old Neyris Gonzalez, and her 5-year-old brother all were hit by the car. The driver sped off without even stopping to help.
"I was really scared," Elyssa said. "Then I looked at my mom and her leg was open from here to there."
Elyssa translated for her mother.
"We were hanging out here. Then we heard the car doing donuts," she recalled.
The driver did not stay on the scene. 
Fort Worth police released an image of the Camaro, which appears to be a gray convertible. Police say the Camaro has a missing piece of trim under the passenger side door.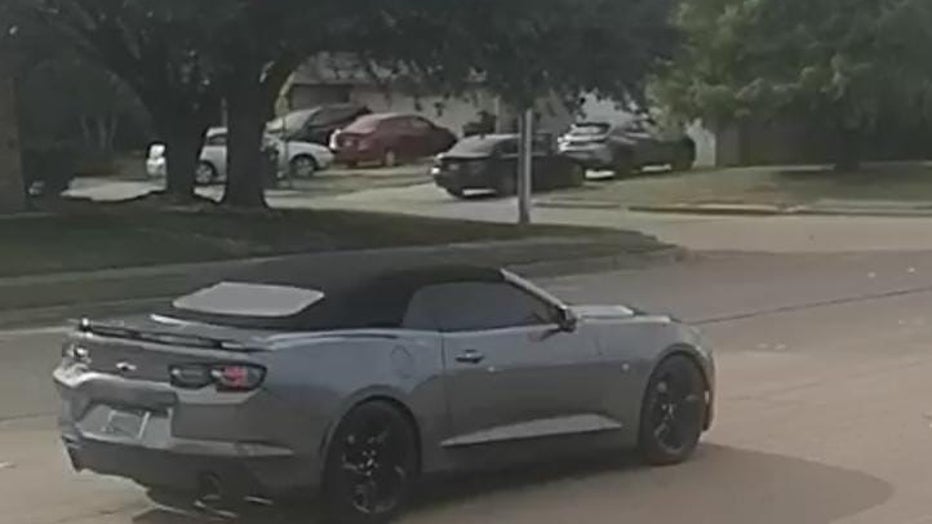 "We need help identifying this car," said Buddy Calzada with Fort Worth PD. "We know that somebody knows, and we need help." 
Police say they do not have video of the crash as it happened.
Video from Gonzalez's backyard shows neighbors rushing to help the family. You can see neighbors surrounding mom as the two children watch from the side.
"I didn't know what to do," Gonzalez said. "Then the neighbors came and put ice on my legs."
Gonzalez suffered the most serious injury.
Elyssa suffered a few scratches and bruises and is now wearing a wrist brace. Thankfully, her 5-year-old brother wasn't too hurt. 
"He should have stayed there and got out of the car and helped us. He just left," Elyssa said. "He shouldn't have just ran away, but he did."
Anyone with information is urged to contact Fort Worth PD.