Fort Worth Mayor Betsy Price will not seek reelection for sixth term
FORT WORTH, Texas - Fort Worth's longest-serving mayor will not run for re-election.
Mayor Betsy Price on Tuesday announced she is not seeking a sixth two-year term.
The 71-year-old mayor has served in the post for the past 10 years since 2011 and is the longest-serving mayor.
"There's no perfect answer as to the time you should step aside, but you should step aside when you have the feeling that you're ready," Price said. "Just as I felt called to do this job, I feel called to step aside."
Tuesday's announcement after days of speculation was expected. It did not eclipse the emotional weight bearing down on Price.
"I want to thank all of the people of Fort Worth for giving me your trust and confidence in my family for giving me the time," she said.
Mayor Price's decision comes at a pivotal time in the city's history, including ongoing efforts and economic challenges with a global pandemic, the selection process for a new police chief and as the city's efforts toward racial diversity and sensitivity continue.
The criminal case against former Fort Worth Officer Aaron Dean, who shot and killed Atatiana Jefferson inside her home, is still awaiting trial.
"Obviously, shepherding the community through this global pandemic has certainly been one of the most difficult and challenging times we've had. Like many US cities, we've worked through the challenges of the pandemic and civil unrest in the wake of racial tensions," Price said. "It wasn't easy, and we didn't always get it right. We've given it our best, and I think we have done a pretty good job, I would say."
Even Fort Worth City Hall is changing addresses. It's relocating to the former Pier 1 headquarters and is projected to save the city $100 million.
With pride, Mayor Price touched on various milestones.
"We have a sustainable pension fund that we worked hard on. We've improved essential city services for our residents, and we cut our tax rate by 12 cents," she said. "We've got alternative transportation, bike share came in."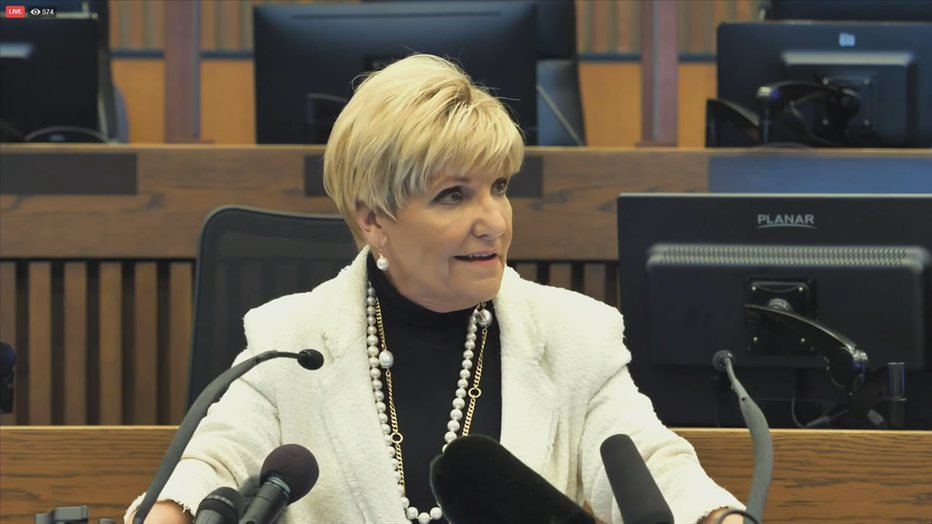 Price said the city of Fort Worth has grown from about 700,000 residents when she was first elected in 2011 to now more than 900,000.
"Fort Worth is now a modern, innovative, internationally renowned city and we did it while we still stayed to Fort Worth's roots. Not always easy, but Fort Worth is a city of great characters and I always say it's great characters made up of many wonderful characters -- the fabric of the city," she said. "I'm proud of what we've accomplished together."
The announcement comes not long after Price and her husband both battled and recovered from COVID-19.
When asked if she's interested in seeking other political offices, Price deflected specific questions about the future. She said she doesn't know what her future holds, but she isn't ruling out anything.
"I don't know what the next step is, but the next step now is certainly time with my family. And that's what I'm looking forward to," she said.
Price said she's still passionate about the city and wants to be involved but will take some time to be with her family.
Filing to run in the May election opens up next week. Price's announcement leaves the field of potential candidates wide open.