Fort Worth animal shelter offering free adoptions for big dogs
FORT WORTH, Texas - Fort Worth Animal Care and Control is asking for the public's help to get more than 600 animals into a new home.
There are simple too many dogs waiting for homes at the Fort Worth animal shelter. That's why the shelter is offering free adoptions for all large dogs over 35 pounds. They're also asking if anyone can foster a dog to help with the current situation.
Fort Worth Animal Control said the shelter on Martin Street is currently housing almost 600 dogs and cats. That's more than the shelter was designed to handle, as pretty much every cage is full.
Furry friends are hopeful and waiting for new homes.
"This is just one of those situations where we just need the help," said Tony Hiller, superintendent of Fort Worth animal shelters.
The shelter typically depends on weekly transports to other organizations to reduce the population, but circumstances have put them over capacity at more than 600 animals.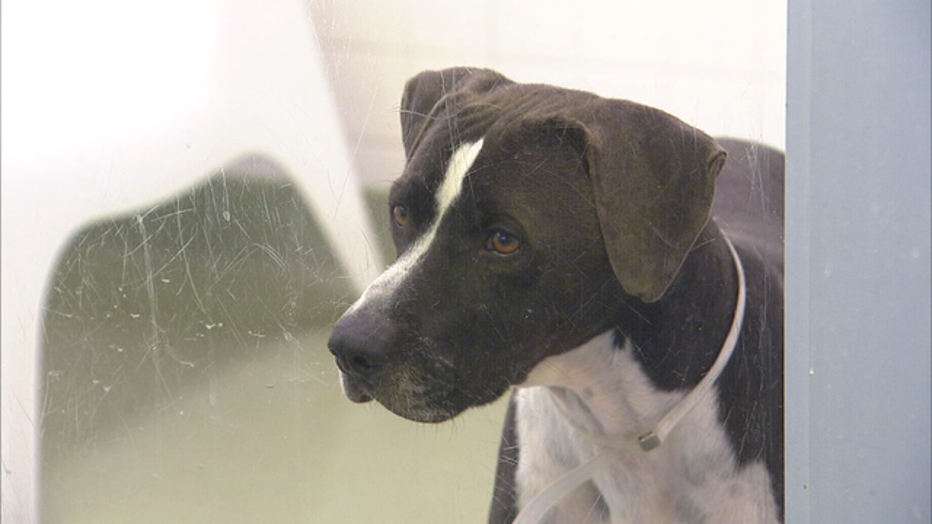 The shelter planned to transfer 30 dogs to another location this week but those plans fell through. Plus, more than the usual number of residents dropped off their pets this week.
"We've had more owner surrenders come in than typically we have, and so that's added to our increased capacity. That and the transport not going has caused us to go over capacity," Hiller explained.
Hoping to adopt out dogs, like the 10-month old German Shepard that's going home with Marie Baker.
She saw adoption fees were waived for larger dogs, and wanted to help.
"I don't like seeing dogs locked up in a cage," Baker said. "They need freedom to be able to bounce around and play."
But there's hundreds more still waiting.
"In some cases, this is the best life the dog's ever had. We just want them to have the better life of having a loving family and somebody to take care of them," Hiller added.
Shelter officials say that since announcing this adoption special on Wednesday, they've had more than 30 adoptions. But they're still hoping more people can help adopt.
All of the animals are vaccinated, spayed or neutered, and microchipped for free.
Those who can't adopt are also encouraged to foster a pet to help relieve the stress on the overcrowded shelter.