Football player raises American flag when he sees school doesn't have one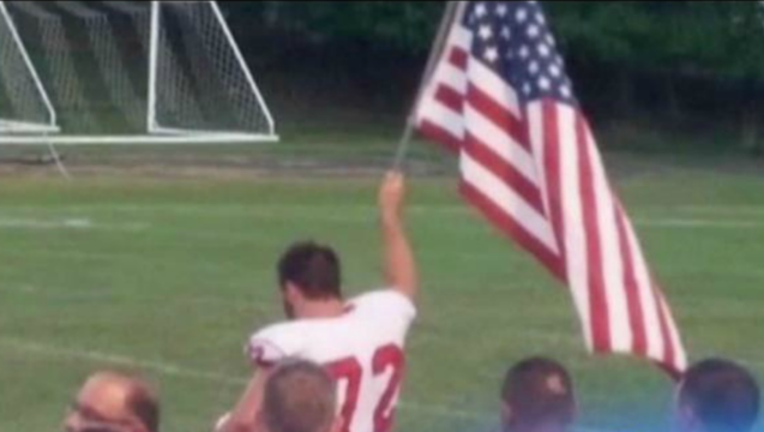 article
FOX NEWS -- A high school football player from Troy, New York, is going viral for his patriotism.
Mechanicville High School lineman Daniel Hayner was standing with his team for the national anthem before a game against Catholic High last week.
When he realized there was no American flag to face, he jumped into action.
"All the stuff that's happening now with the flag and stuff, so I didn't know if it was like that or where it was," Hayner said.
Hayner's team always carries a flag with them, so he grabbed it and held it high in the middle of the field. A photo of Hayner holding the stars and stripes was shared on social media and has quickly gone viral.
"People die to protect their country and for the flag. People disrespecting it all the time," Hayner said. "It needs respect and for the people who served the country and respect it."