Foggy start, stormy finish!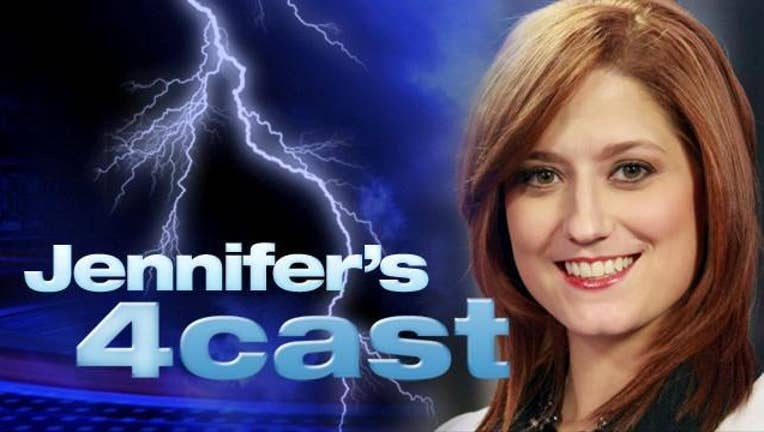 Locally heavy fog was spotted across many areas this morning, but will quickly burn off as the morning rolls on. Mostly cloudy skies today with a high around 77°. Winds will stay between 8-12 mph, and humidity will be high. Areas to the west will see developing thunderstorms as the afternoon heats up, possibly strong to severe with the greatest threats being wind and large hail. That threat shifts into the Metroplex around dinnertime, then moves east overnight. We're expecting a line of storms to form (just like yesterday) but with less coverage than we saw last night. Not everyone will see storms this afternoon. 

After the line of storms pushes through, we'll finally start to dry out early Sunday morning into Sunday afternoon. Storms Sunday will be primarily east of the Metroplex, giving much of the area a sun-filled day with temps up to near 80° by the afternoon.

More on-and-off storm chances this week with highs in the 70s and 80s all through next weekend.