Flu outbreak closes North Texas school district
RIO VISTA, Texas - There will be no school for kids in the Rio Vista Independent School District for a week because of the flu and other illnesses.
The small Johnson County school district, located about 50 miles south of Fort Worth, closed midday Tuesday and will remain closed through next Monday. All on-campus activities were also canceled to give custodial staff time to disinfect the schools.
One out of every seven children in the district were out sick Tuesday. Illnesses ranged from the flu, to the cold and other infections. With the President's Day holiday on Monday, the district hopes six days away from school gives sick children enough time to recover.
Rio Vista ISD Superintendent Tony Martin said last Friday school administrators started noticing a high number of sick calls.
"Started seeing an increase in our elementary school. It really spiked starting yesterday," Martin said.
In one Kindergarten classroom on Tuesday, Martin says only 5 kids showed up. That forced administrators to make a decision.
"When they're in close contact with one another, especially the younger ones, they're going to get sick," Martin said.
Students at Rio Vista Elementary, Middle and High Schools were all dismissed Tuesday afternoon.
"Do a deep cleaning with all of the common areas of the classrooms and give the kids a chance to get away for awhile," Martin said.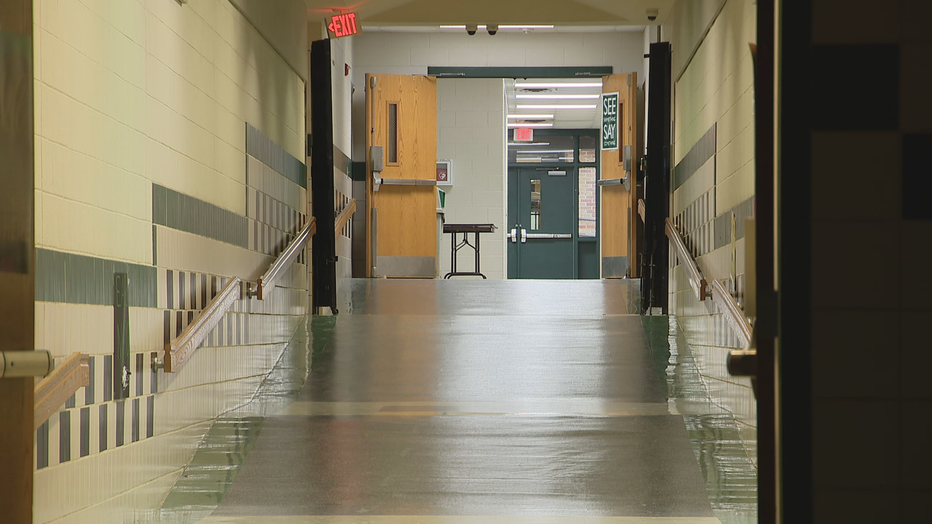 Cynthia Jones has two boys at Rio Vista Middle and said she was relieved when she got the news of the closures.
"From my standpoint, I would rather them be home than be at school and sick," Jones said.
Martin says the district had a similar cancellation a few years ago due to sick calls, but only for a day. In that case, he says children did not have enough time to recover.
 "Pretty much it takes about 48 hours to ensure everything's clean," Martin said.
Jones said because it's a small community a lot of the kids still play together outside of school. But this weekend will be the exception.
"No sleepovers, no birthday parties, we're going just try to just stay home and keep the germs away," Jones said.
The superintendent said there are enough days built into the school year that it won't have to make up any time at the end of the year. But if there is another event, like a weather event, they may have to revisit the schedule.
Students will return to classes on Feb. 18, the school district said.