Flooding rains continue for the beginning of your weekend forecast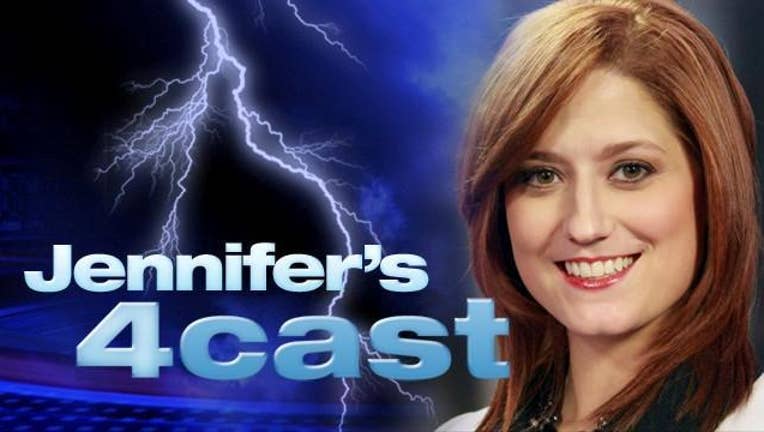 Morning flooding rains push east, but showers on the backside of the system filter in behind, giving us 30% coverage by the late morning hours. Isolated activity will continue until sundown with flooding being the primary threat. Highs today will be in the upper 70s to low 80s. A Flash Flood Watch is in effect for all of North Texas until 8 PM this evening for additional rain aggravating flooding conditions.

Tonight, we FINALLY dry out and push the moisture east, where it will stay for your Sunday forecast. Much of the area will be dry Sunday with a high around 80°. Any showers that do form will be isolated and stay east of the Metroplex.

We get even MORE time to dry out this week as temps slowly rise from the low 80s to the upper 80s by next weekend with chances for rain all but gone.