Firefighters battle snow, fire in Arlington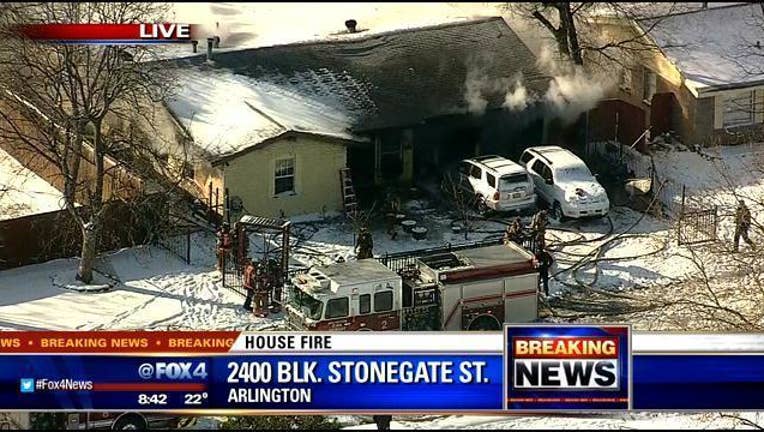 article
An Arlington man rescued his neighbor from her burning home Thursday morning.
The two-alarm fire started around 8 a.m. at a home the 2400 block of Stonegate, which is near Highway 360 and Abrams Street.
Cesar Gonzalez saw a neighbor rescue a woman from the home despite the flames.
"Oh the fire was real bad. It went all the way up to the roof from the garage. So, that's all that we could see," he said.
The woman was treated for smoke inhalation. Her two dogs and cat did not survive.
The flames got so intense that firefighters had to back out of the house. They fought defensively to protect neighboring homes.
Investigators believe a space heater sparked the fire.