Crash on I-20 in Kaufman Co. leaves 1 dead, closes interstate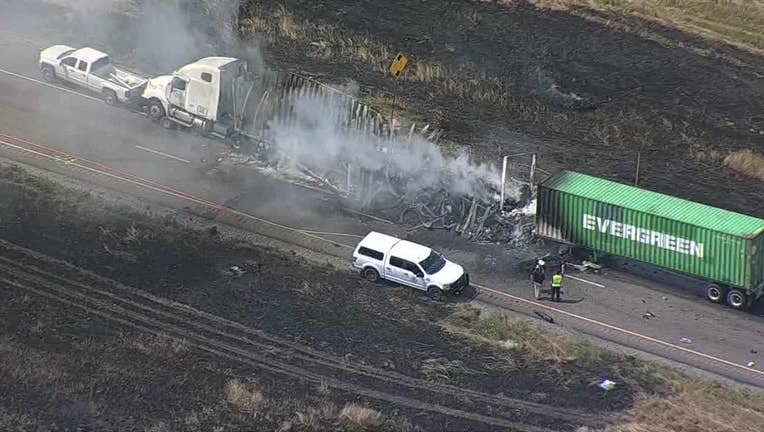 article
KAUFMAN COUNTY, Texas - A crash in Kaufman County Friday afternoon left one driver dead and shut down westbound I-20 on a busy travel weekend.
The wreck happened just after 2:30 p.m., just east of FM 429, and involved four vehicles, including two 18-wheelers.
The victim who died was a trucker trapped in a burning semi.
All others escaped serious injury.
Texas DPS troopers are investigating what caused the crash.
That part of I-20 was closed for several hours.