Wildfires cause evacuations in multiple Texas counties
EASTLAND, Texas - There is hope Monday's rain will control wildfires that have burned thousands of acres west of Dallas-Fort Worth.
The "Big L" fire in Hood and Erath counties has burned more than 11,00 acres and is only 20% contained. 
That's an improvement from Sunday night. Firefighters have been gaining ground and there are more crews to help in the effort.
"The fire is still active but forward progression has been stopped," the Texas A&M Forest Service said on Twitter.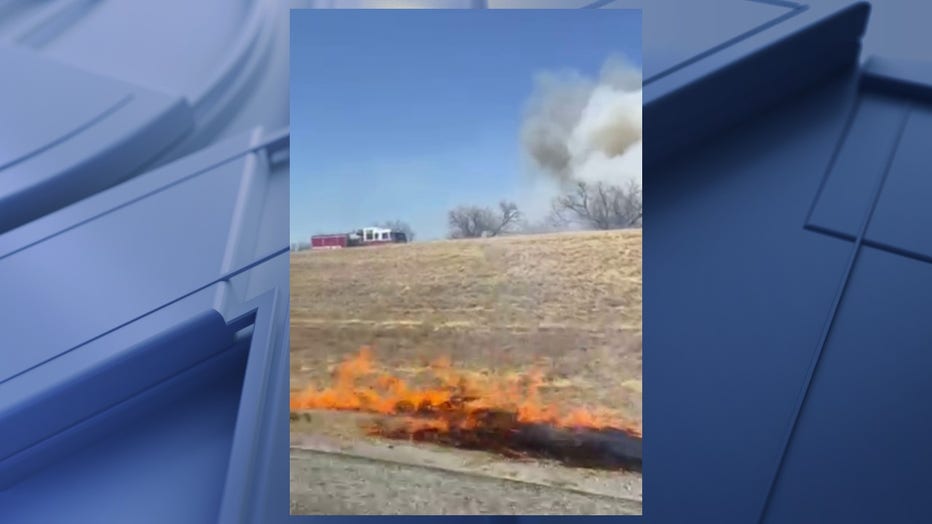 The Hood County Sheriff's Office said two firefighters suffered burns Sunday while battling the flames. Their conditions were not released.
In Hood County, there is an evacuation order for people in Lipan. At one point, Tolar was included in the evacuation order, but it has been removed from the list.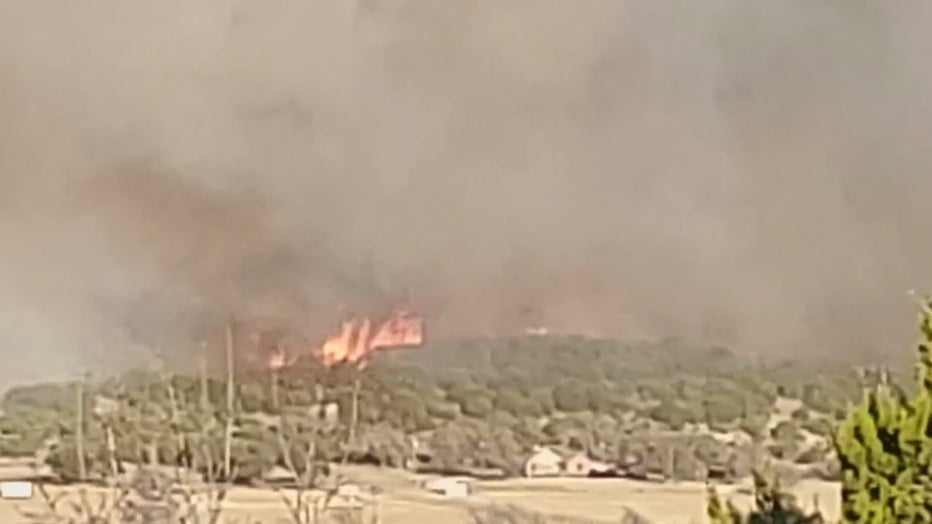 Courtesy: Constable John Shirley
Anyone needing emergency shelter can go to one of several shelters in Granbury. They include the First Christian Church on Hwy. 377 next to Tractor Supply, the First United Methodist Church on Loop 567 and Hwy. 51, the YMCA on James Road or the Church of Jesus Christ of Latter-Day Saints on Ross Lane.
Also in Granbury, Camp Crisis is opening cabins for people who need a place to stay and there are camping spots at Somervell Expo in Glen Rose.
In Palo Pinto County, the community center in Santo is open.
Livestock owners were told to open gates or cut fences so animals would not be trapped by flames.
People were also told to evacuate parts of Erath and Montague counties. 
Those living northeast of Bluff Dale along County Road 148 in Erath County were ordered to leave immediately.
And in Montague County, people living north of FM 2953 near Oakshares Road were also ordered to evacuate.
Further west, firefighters are working to get control of several wildfires in Eastland County. 
A total of seven fires make up the Eastland complex. Three ignited Sunday.
They've burned more than 54,000 acres combined and have destroyed dozens of homes.
RELATED: People in Eastland County try to salvage items after homes destroyed by wildfires
At last check, the Texas A&M Forest Service said the complex was about 30% contained.
The agency said it is watching for potential new fires west of Interstate 35, which is critically dry and exposed to elevated fire weather.