Ellis County DA appointed to John Creuzot's contempt of court case
The Ellis County district attorney has been appointed and agreed to serve as the special prosecutor in the contempt of court case against Dallas County District Attorney John Creuzot.
Meanwhile, Creuzot's attorney has filed a motion for the proceedings to be dismissed.
Ellis County District Attorney Patrick Wilson is now the special prosecutor in Creuzot's contempt of course case brought by state district Judge Tammy Kemp.
It's not Wilson's first time in that role. Three years ago, he was the special prosecutor in a case trying to oust Susan Hawk from the DA's office
Mike Howard is an adjunct professor at UNT Dallas Law School. He says Wilson's first chore will be to consider the motion filed by Creuzot's private attorney, Brian Wice, to dismiss Judge Kemp's order for Creuzot to prove he did not commit contempt when he answered questions about the Amber Guyger trial in a FOX 4 interview before the trial began.
Wice wrote that the contempt charge was brought "not because Creuzot even came close to violating her unconstitutional gag order, but because Kemp was offended by his brief, benign and non-prejudicial comments to FOX 4-TV about the Amber Guyger trial. Period."
"Arguing two basic things: one, that the gag order itself was unconstitutional and the whole thing should be thrown out," Howard said. "And two, that Judge Creuzot didn't actually violate the order at all."
Howard says Creuzot's lawyer contends the DA did not violate the gag order because it didn't specify that he couldn't talk to the media.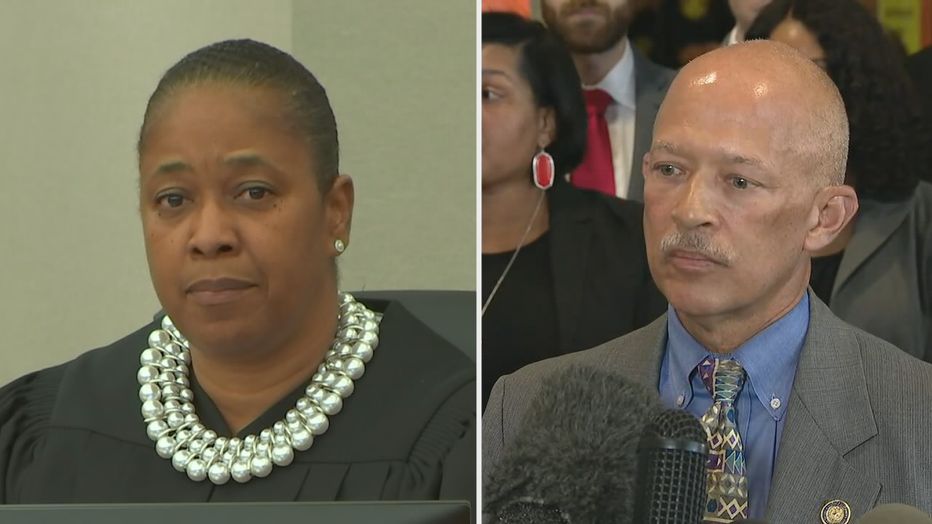 "The gag order specifically said that you can't say anything that would be prejudicial," Howard said.
What's next is up to the special prosecutor and senior Judge John McCraw Jr., who was appointed to preside over the case.
"Patrick Wilson could look at it and say, 'I agree. We don't have a violation. I'm dismissing,'" Howard said. "The judge could look at it and say, 'I agree. It was unconstitutional. I'm throwing the whole thing out.' Or both could say, 'We disagree with you, Judge Creuzot. This thing is moving forward. Keep watching."