Man hurt in electrical fire at Fort Worth elementary school continuing to recover
FORT WORTH, Texas - A 30-year-old Tarrant County man is still recovering from 2nd degree burns after surviving an electrical fire while on the job at a Fort Worth school.
Jacob Starks, along with three other adults, were injured Monday morning at Parkview Elementary.
Crews were doing demolition work on the vacant school. No children were inside.
Starks, a father of three, remains hospitalized, and spoke to FOX 4 from his Fort Worth hospital bed. 
He has 2nd degree burns on his hands and burns across his face. 
What started out as a regular Monday on the job quickly turned into a life-or-death situation. 
"And my two hands, right hand is not really bad. I can move it, but my left hand, it has a deep 2nd degree," he said.
He's still very much suffering from horrific burns across his hands and face. 
With his hands wrapped in gauze and ointment, he said he's lucky to be alive. 
"You see my neck, this is all healed," he said.
Saturday, Starks was supposed to be released from the hospital, but he now will likely have to wait for a skin graph.
"All I saw was complete white and blue, and the noise was like a wooooo noise," he recalled. 
It's a noise that has keeps replaying in his head since Monday.
It was a normal day for the experienced electrical superintendent, as contract workers were doing demolition at Parkview Elementary, which is part of Keller ISD.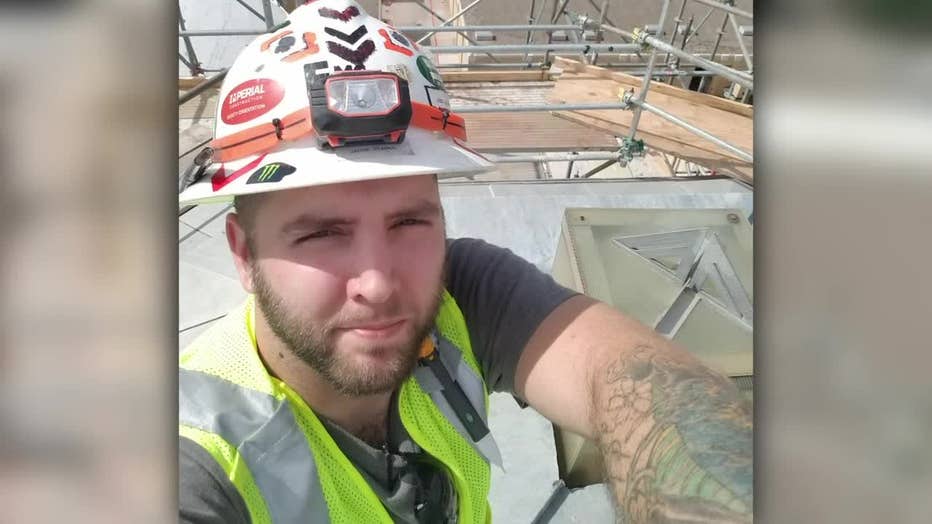 Starks remembers running to grab a voltage meter to test the power to make sure it was turned off.
But when he walked back in, he was hit with an electrical flash fire. 
"I threw myself to the floor. I crawled out of the room. I thought I was on fire. I couldn't see. Constant screaming," he recalled.
A photo shows Starks' beard completely singed, but the 30-year-old was conscious in the ambulance that rushed him to the hospital.
The flash fire injured Sparks and three other crew members.
PREVIOUS STORY: 4 hurt in explosion at Fort Worth elementary school
One was flown to Dallas' Parkland Hospital. 
Sky 4 captured images overhead as Fort Worth Fire Department and MedStar crews arrived outside of the vacant school. 
Marissa Starks immediately thought of her children when she received the terrifying call that her partner of 11 years was being rushed to the ER.
The couple had just celebrated the birth of their third child in December.
"All I heard them say was Jacob and accident. I said, 'Is he ok?' They said no," she recalled. 
Less than a week later, he is back up and walking.
He showed FOX 4 the same hard hat and jacket he was wearing the moment the fire erupted.
"Here is my hard hat," he said. "This my right side, where I got blown up more."
Marissa has been by Jacob's side all week, still in disbelief he survived. 
"At least now we are planning his recovery and not a funeral, so thank God for that," she added. 
The cause of the electrical fire is still under investigation.
Starks will require outpatient care, and he's unsure right now if he wants to get back on the job.