Eddie Bernice Johnson endorses State Rep. Jasmine Crockett for her District 30 seat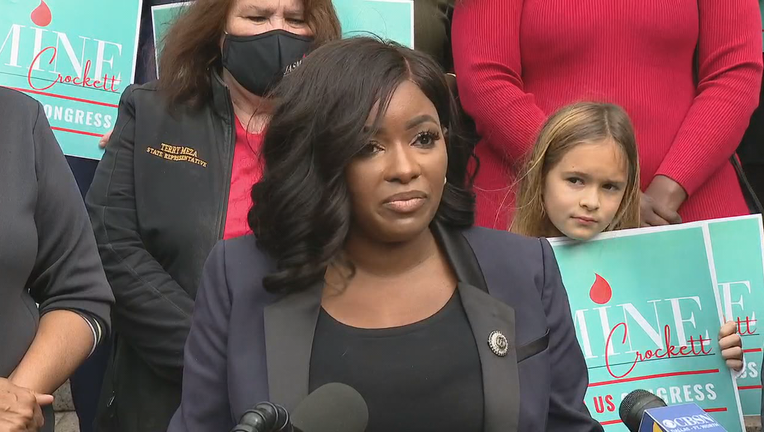 DALLAS - Democratic State Representative Jasmine Crockett announced she will run for the congressional seat currently held by retiring Representative Eddie Bernice Johnson.
She immediately won Johnson's endorsement.
Crockett, an attorney, is in her first term as a state representative.
She made a name for herself as one of the Democrats who fled the state to deny Republicans the ability to pass a voting bill, which ultimately passed.
"We are going to need a strong voice for District 30 in D.C. It's not time to play, it's not time to take a test and see if this person will work out. It's time to check people's record. My record is strong. My record has always been one for the people, since before I was elected and the entire time I have been in the House," Crockett said.
Congresswoman Johnson has served nearly 30 years in Congress and her endorsement of Crockett carries a lot of weight.
Her district is considered a safe seat for Democrats.
RELATED: U.S. Rep. Eddie Bernice Johnson to retire after decades in Congress