Dye pack explodes on Mesquite bank robber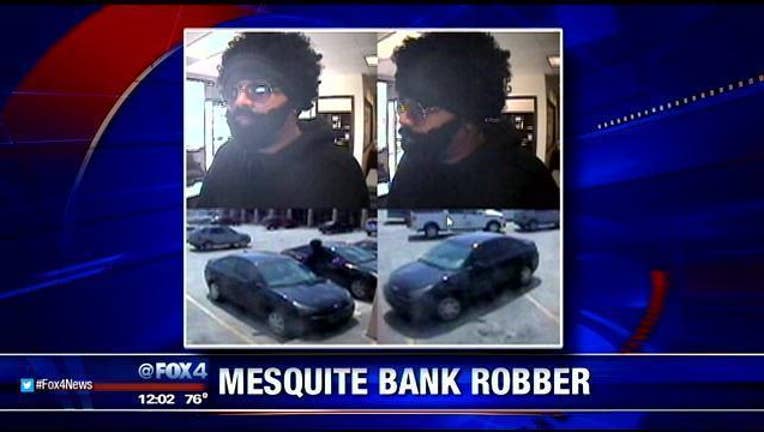 article
A man who looked like he was dressed for a costume party robbed a Mesquite bank.
He was wearing an Afro wig, fake beard and sunglasses when he went into the Compass Bank on West Kearney Street around 2 p.m. Tuesday.
Police said he demanded money from the tellers and then took off with the bag of cash.
But the crime didn't go exactly as planned. Once he got to his car with the cash, a dye pack exploded inside his black Ford Focus.
The man threw the cash out the window and took off, police said.

Anyone with information about him should call Crime Stoppers at 214-373-TIPS.
 .
FOX 4 is on YouTube -- http://bit.ly/fox4subscribe