Driver slams into Dallas fire engine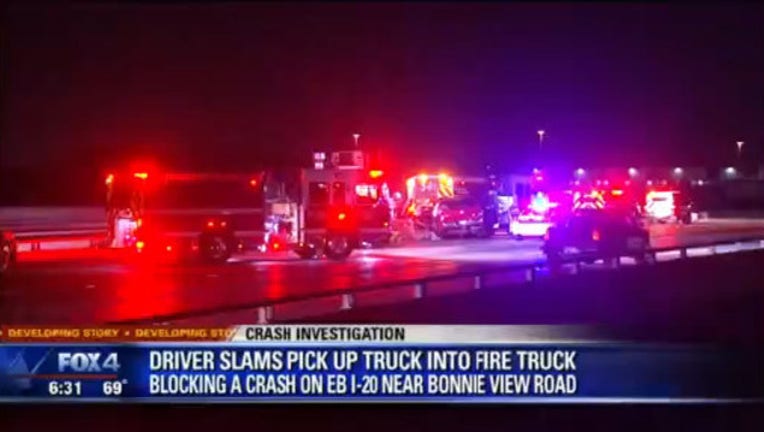 A driver is in the hospital after slamming into a Dallas fire engine that was blocking another crash.

It happened after 3:00 Sunday morning in the eastbound lanes of I-20, near Bonnie View Road in south Oak Cliff.

First responders had to cut the driver from the pickup truck. No firefighters at the scene were injured, said Jason Evans with Dallas Fire Rescue.
There is no word on the extent of the driver's injuries.

Dallas police have not said what charges the driver will face