Driver on I-35 slams into DeSoto police car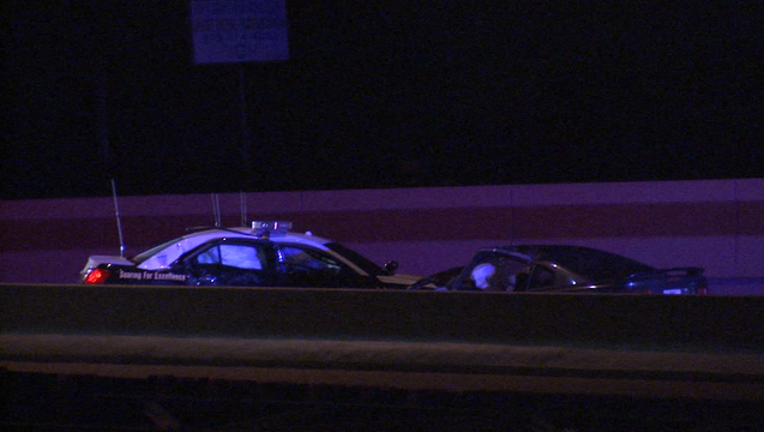 DeSOTO, Texas - The driver of a car is in the hospital after slamming into the back of a DeSoto police car.
The officer was working another crash on Interstate 35 near Belt Line Road around 1:30 a.m. Friday.
The police car was empty so no officers were hurt. However, both vehicles were totaled.
The driver that rear-ended the police car was taken to Methodist Central hospital in an unknown condition.