Driver dies after crashing into Dallas school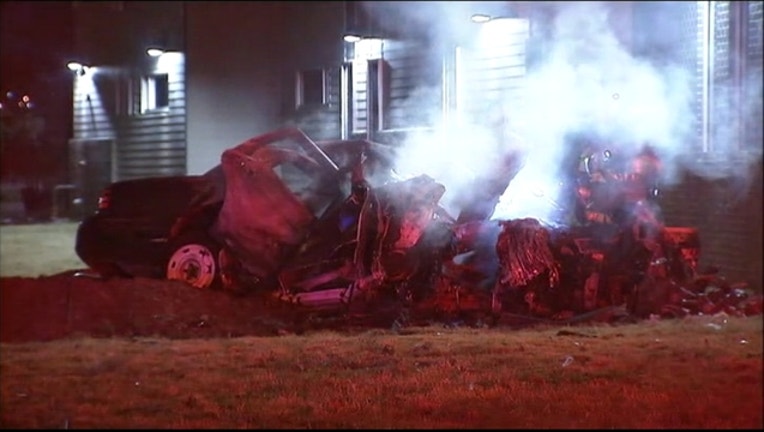 DALLAS - One person was killed in a fiery crash in west Dallas early Tuesday morning.
Police said the vehicle was headed down Hampton Road at a high rate of speed around 5:30 a.m.
The driver lost control. The car left the road and crashed at Canada Drive. It went through a fence near Uplift Heights Prepatory School and burst into flames.
Firefighters who responded to the scene found the driver dead inside the vehicle.
The accident is still under investigation.