Denton teacher charged with having relationship with student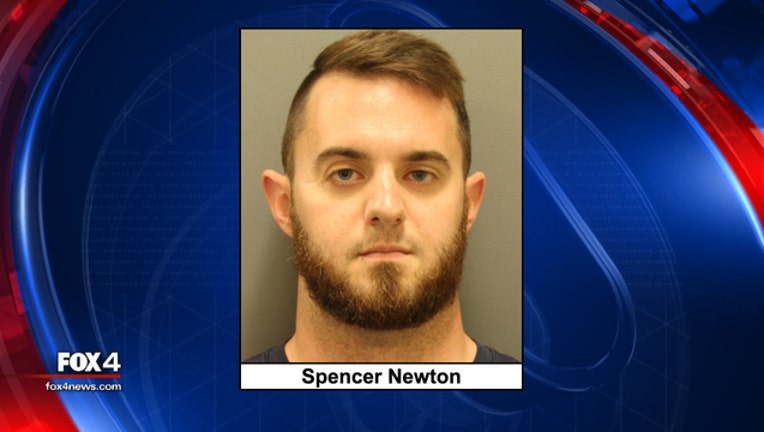 A Denton substitute teacher has been charged with having an improper relationship with a student.
Spencer Newton, 26, admitted to having intercourse and oral sex with a student at Ryan High School.
An employee of the high school first noticed the incident when she saw the student enter Newton's car with him and drive off. She immediately notified her supervisors, who initiated an investigation.
The student told the assistant principal of the school that she added Newton on Snapchat in January 2017. Their relationship grew and they had intercourse in March 2017 in his truck in a parking lot. She also performed oral sex twice -- once while getting a ride home from school and another while having sex in his truck.
Newton also tried to get the girl to perform oral sex outside a portable building during school, but she declined.
Newton claims the girl sent him nude photographs and that she threw herself at him and "did not make it hard for him."
Newton had been an employee of Ryan High School since January 2017. Newton resigned from the job after being contacted about the incident by the school.