Denton officer saves newborn's life after mom passes out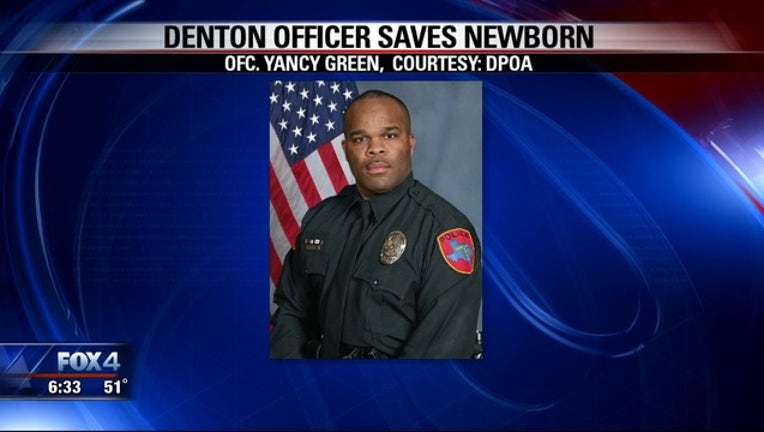 article
DENTON, Texas - A Denton police officer saved the life of a newborn after the baby's mother passed out.
Officer Yancy Green responded to a call about an unconscious person in a parking lot Tuesday afternoon. He found a woman who had just given birth in the back of her car.
She was going in and out of consciousness. The baby was on her chest and not breathing. Officer Green cleared the baby's airway and got it to breathe.
He then helped the mother until paramedics arrived.
"Having a baby not breathing can be difficult and stressful to deal with. Officer Green kept calm and provided the best care possible," said Brian Gilmore with Denton Fire Rescue.
Both mom and child are said to be doing okay.