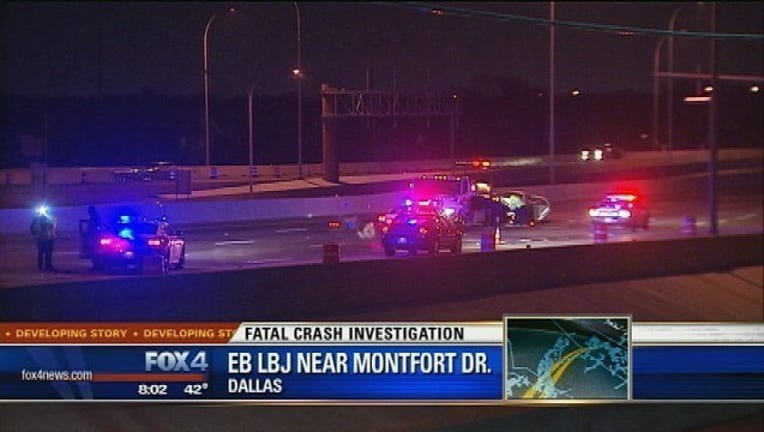 article
One person died in a crash Friday night that shut down a busy Dallas highway for several hours.
It happened just before midnight on I-635, near Montfort Drive. Dallas police closed the east bound lanes to investigate.
There's no word on what caused the crash. The Dallas Medical Examiner's office is working to notify the victim's family.