Commission recommends Dallas short-term rentals be banned from neighborhoods zoned for families
DALLAS - After years of debate and consideration, a decision was made about what to recommend to the Dallas City Council about how to regulate short-term rentals.
Dallas City Plan Commission members voted 9-4 on Thursday that short-term rentals should be defined as lodging. The vote came at the end of a nine-hour meeting.
If Dallas does define homes rented on platforms like Airbnb and Vrbo as lodging, they would then be illegal in neighborhoods zoned for single and multifamily use. They would be limited to areas zoned for commercial or mixed-use. 
This was a question Dallas City Council members directed the City Plan Commission to consider before it goes back to the full city council to have the final say.
Many Dallas residents have complained that short-term rentals ruin the character of their neighborhood by creating a stream of transient guests, who hold loud parties and leave trash behind. However, short-term rental owners argue it is their right to use their property as a way to earn income.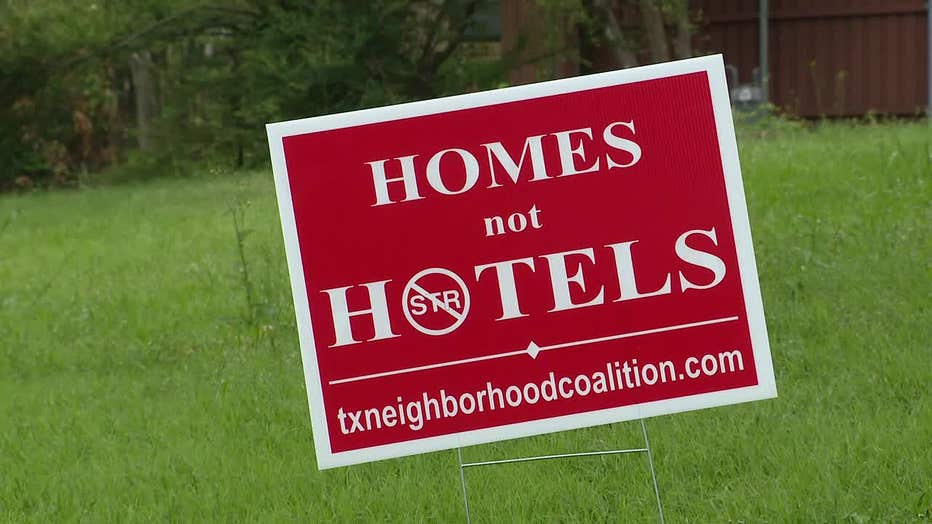 MORE: Airbnb cracking down on unauthorized New Year's Eve parties in Dallas
One question before the City Plan Commission on Thursday was: What about homes where the owners live part-time?
"Isn't this just STRs by another name?" one commissioner asked. "If Marriott buys a house, what prohibits them from saying, 'I want to use accessory use and use it as an STR?'"
The answer was determined to be that someone would have to live in the home long-term, even if they leave every weekend, for the home to be allowed as a neighborhood STR.
One commissioner said she felt STRs should be managed through regulations instead of zoning.
Another commissioner expressed concerns that if STRs are banned through zoning, it would create a black market. 
But even after two years of back and forth at Dallas City Hall over this issue, some commissioners seemed hesitant to act.                                         
If a short-term rental operator is caught violating a zoning law or regulation, the operator could face a fine of up to $2,000 a day.
Late Thursday, the director of housing argued short-term rentals may provide a form of affordable housing, but he admitted his department had not yet studied that question.