Dallas roadway closed for hours following 18-wheeler wreck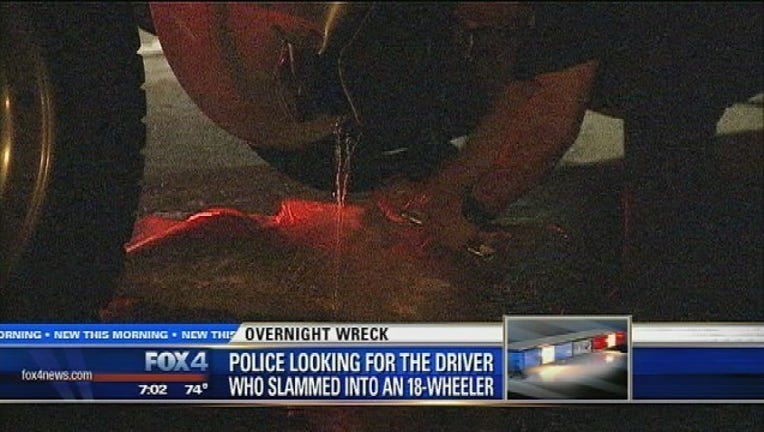 article
Hazmat crews spent several hours cleaning up a fuel spill that was caused by a wreck.
It happened just after 12:00 a.m. Sunday, along Coit Road and Churchill Way in north Dallas.
The driver of a white Nissan Altima ran a red light and slammed into the fuel tank of an 18-wheeler, according to Dallas police.
No one was hurt.
The 18-wheeler was allowed to leave after getting the tank fixed.
Police say the driver of the car that caused the crash stayed on the scene.

Coit Road was shut down for about two hours while the accident scene was cleared.