Dallas police release surveillance video of two burglary suspects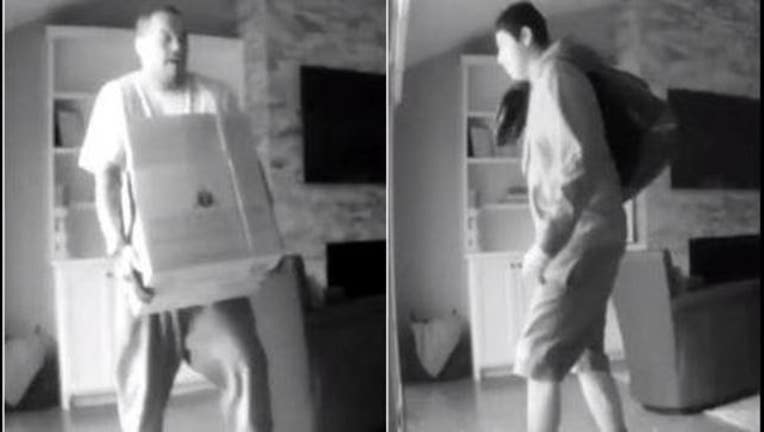 article
Police are looking for two suspects who burglarized a Dallas home last week.
The burglary happened at 10:30 a.m., on Jan. 15, at a home in the 3900 block of Boca Bay Dr.
The two suspects were seen on surveillance video forcing their way into the home's rear sliding door.
According to police, one suspect was in his teens, while the other appeared to be between the ages of 25-35.
The suspects were also seen casing the area in a blue 2000's model Ford F-150.
Anyone with information about these suspects is asked to call Detective D.V. Cunningham at (214) 670-6042.