Suspect in custody following chase in stolen Dallas Fire-Rescue ambulance
DALLAS - The man who led police and state troopers on a two-hour chase from East Dallas to northern Collin County in a stolen Dallas Fire-Rescue ambulance is now in custody.
DFR officials said the ambulance was stolen from Station 53 in Far East Dallas and later spotted in East Dallas Monday afternoon.
At first, police were apparently just tracking it. The Dallas Police Department has a policy against chases unless they involve violent offenders. But later, Texas Department of Public Safety troopers initiated a pursuit.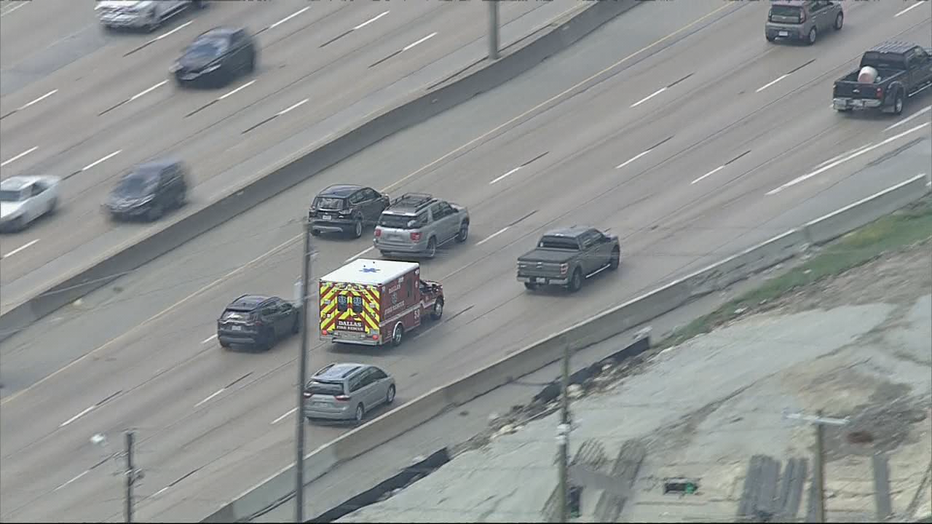 The driver started out on Interstate 635, passing vehicles at a high rate of speed. Some cars were seen slowing down and changing lanes, thinking an ambulance was trying to get through.
The suspect, identified as 19-year-old Felix Lopex, then switched to northbound Highway 75 before he exited into residential Collin County.
At one point, Lopez decided to roll down the window and then stick his arm out and a finger in the air.
Officers were waiting at the exit of the neighborhood. However, Lopez made a split-second decision to hop the curb and pass multiple troopers.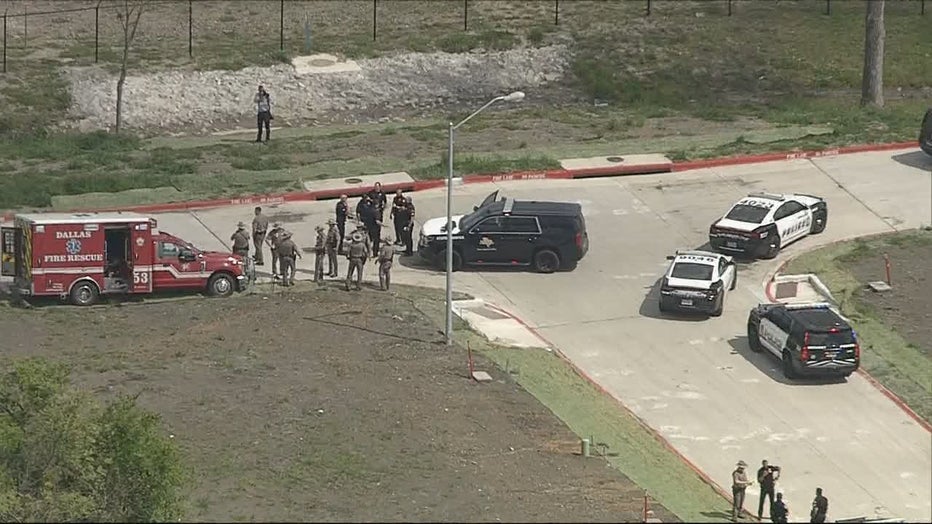 The terrifying and tense moments happened with SKY 4 overhead.
The ambulance hopped over a median into oncoming traffic twice -- one when going through a stoplight and then again as innocent cars hit their brakes.
The pursuit continued into McKinney with DPS troopers on the ambulance's tail.
After getting on Highway 380, Lopez went back to swerving onto the wrong side of the road.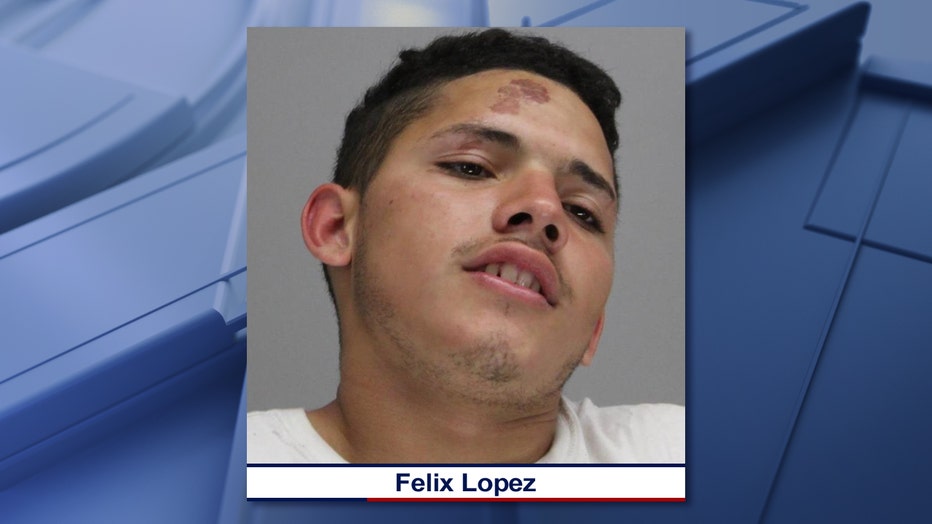 The chase lasted more than 90 minutes and made its way into a McKinney neighborhood. Law enforcement were forced to wind through streets.
The ambulance eventually stopped while trying to go off-road with some of its tires that were apparently damaged by stop sticks.
DPS troopers placed a hood on Lopez before they transferred him to Dallas police custody for the trip to the Lew Sterrett Justice Center, where he declined to answer FOX 4's questions.
He is now facing charges for theft and evading arrest.
Luckily, there were no reports of any injuries.