Dallas PD K-9 falls down elevator shaft searching for suspect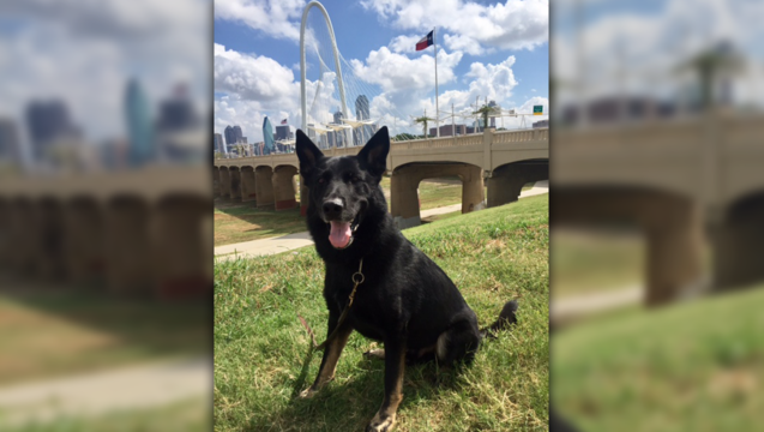 DALLAS - A Dallas Police Department K-9 is well on his way to recovery after being injured on the job.
K-9 Yoll #110 is a 6-year-old German Shepherd who works as a patrol-narcotics detector.
Yoll was helping officers search a building for a suspect involved in a theft in progress Saturday morning in the 7500 block of Scyene Road. That's when he accidentally fell through an elevator shaft.  Surprisingly, he only had a few scratches after the fall.
Dallas police say Yoll is doing well after the fall and has a vet appointment on Tuesday to determine if he can return to work soon.