Dallas officer accused of injuring a child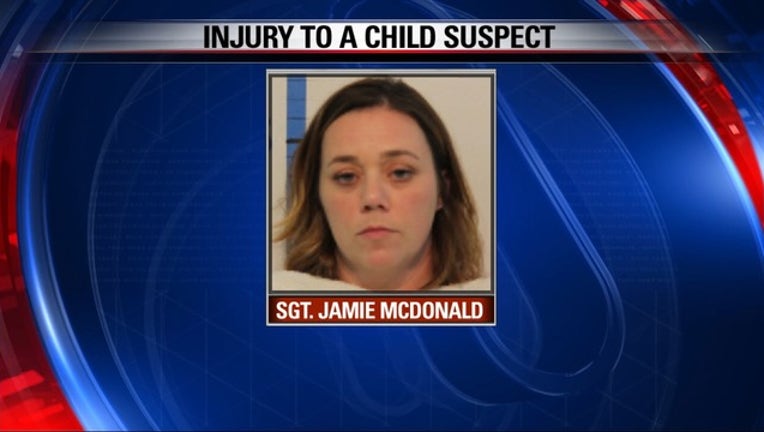 article
DALLAS - A Dallas police officer is charged with felony injury to a child.
Sgt. Jamie McDonald was arrested Saturday night near Royse City, which is east of Dallas. She was accused of repeatedly hitting her 8-year-old daughter in the face.
Royse City police said McDonald hit the child as punishment because she has used an electronic device when she wasn't supposed to.  The girl's 12-year-old brother witnessed the beating. Her father called police after seeing the bruises.
McDonald has been with the Dallas Police Department since 2002 and was assigned to the South Central Patrol Division.
She is on leave while the case is being investigated.