Dallas mom shares inspiring story of surviving MS
DALLAS - A Dallas woman is surviving and thriving after years of living with multiple sclerosis. It's an inspiring story of resilience just in time for MS Awareness Month.
At home in Dallas playing charades with her family, it's hard to believe that Haley Diaz Haley – a career-focused, successful mother of two – is living with a debilitating disease.
"They would never know. Especially when you are the type of person that is very driven and wants to do it all. But I come home through that door and I'm a different person," she said.
It was at her wedding in 2014 when Haley knew something was not right.
"MS is triggered by stress and heat. And we got married on the beach in Mexico," she said.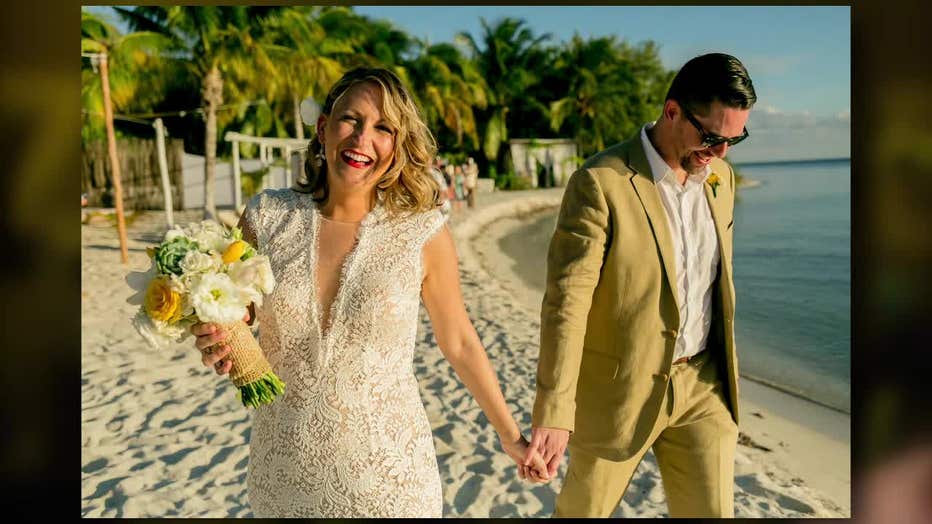 Her feet went numb, and she could hardly walk down the aisle.
"I was having a hard time walking in the sand," she said.
An MRI later confirmed she had MS, an unpredictable disease that impacts the brain and spinal cord.
"I didn't know anything about MS. I thought I was going to be in a wheelchair, walker. I had no idea," she said.
Her story may sound familiar. FOX 4 met Haley at a Walk MS event in 2017.
"I've been lucky to find a treatment that has worked wonders for me. For the last five or six months, I finally feel like myself again," she said in an interview during the race.
Then again in 2018, she talked about using cycling to manage her MS.
"I try to come three, if not four times a week," she told FOX 4 in April of that year.
Now in 2023, she has a new message.
"I believe life is what you make of it as cheesy as that sounds. You can let things happen to you or you can actually respond and write your own story. This has happened to me several times," she said.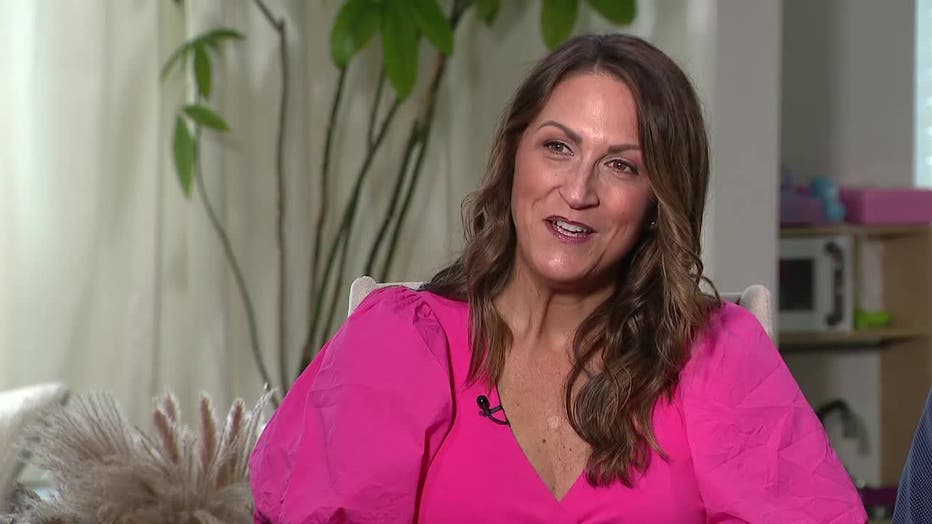 After an unexpected layoff in 2017, Haley started a networking group to connect with other professionals.
Then last year as the economy took a downturn, she was laid off again from her job in the mortgage industry.
Determined to live life on her own terms, she launched her consulting business.
"Life doesn't happen to me. I'm going to make the best of whatever is thrown my way," she said.
"It really does inspire me to be a better version of myself," said Nathan Haley, her husband. "I'm very proud of everything she does in spite of career setbacks, an MS diagnosis and all the things that come along with it."
Things like regular MRIs and monthly injections help her manage her disease.
"I feel confident if I take care of myself and stay active. That's all that I can do," she said. "This is what I tell my daughter. She says, 'What does MS stand for?' I say, 'It's going to stand for mystery solved.'"
Haley is also continuously fundraising with her supporters on Team "Haley Ever After," which was her wedding hashtag.
The team is gearing up for Walk MS in Frisco on April 15. There's another Walk MS event coming up in Fort Worth on March 25.
To sign up or donate, visit https://mssociety.donordrive.com/index.cfm?fuseaction=cms.page&id=1989.