Dallas mayoral candidate proposes renaming Houston Street for Dirk Nowitzki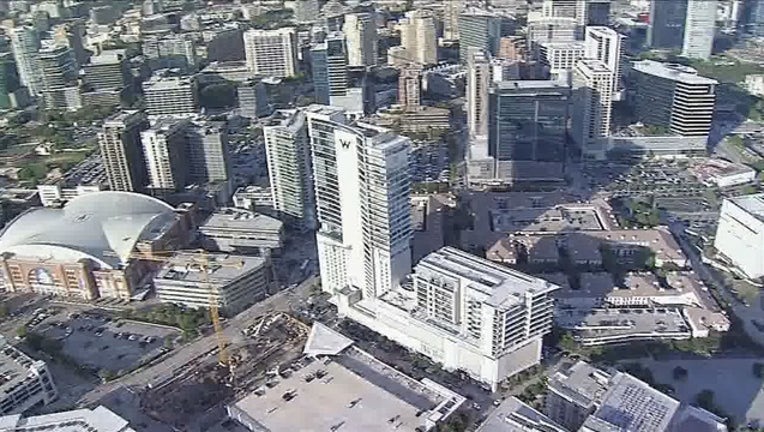 A candidate for Dallas mayor has proposed renaming Houston Street in Victory Park for Dallas Mavericks legend Dirk Nowitzki.
Miguel Solis, a current Dallas ISD trustee, is one of nine candidates running for the open seat in May's mayoral election and proposed the idea on Twitter.
"For far too long, we've paid homage to Houston in front of a Dallas staple. That needs to change," Solis tweeted, along with a map of Victory Park that had N. Houston Street circled in Mavericks blue.
"Let's have the street running next to the house that Dirk built honor the Big German. Who's with me in renaming it Dirk Drive?"
Houston Street is one of the main north-south arteries in Victory and runs along the east side of the American Airlines Center, where Dirk played for most of his 21 seasons in Dallas.
Nowitzki made his retirement official in a postgame ceremony on Tuesday night and played his final NBA game on Wednesday.
Solis' proposal echoes an online petition started on Wednesday to rename either a road or highway in Dallas for Nowitzki. TxDOT and state officials would have to be involved in a highway proposal, but the city council could rename a street within city limits.
Solis said in subsequent tweets he'd leave the portion of Houston Street that runs through downtown Dallas as is and it would not be renamed.
Election day in the mayoral race is Saturday, May 4.