Dallas ISD approves budget plan for tornado-damaged schools
DALLAS - The Dallas school board approved a plan to replace three schools destroyed by last October's tornado.
Thomas Jefferson High School, Cary Middle and Walnut Hill Elementary were severely damaged by the EF-3 tornado.
The school district approved plans late Thursday for a brand new Pre-K-8 center to replace Walnut Hill Elementary and Carry Middle School. The new campus will be located on the old Cary Middle School site.
Board members also unanimously approved a plan to renovate Thomas Jefferson High School. The school's existing 64-year-old main building will remain but the cafeteria, weight room and JROTC area will be torn down and rebuilt.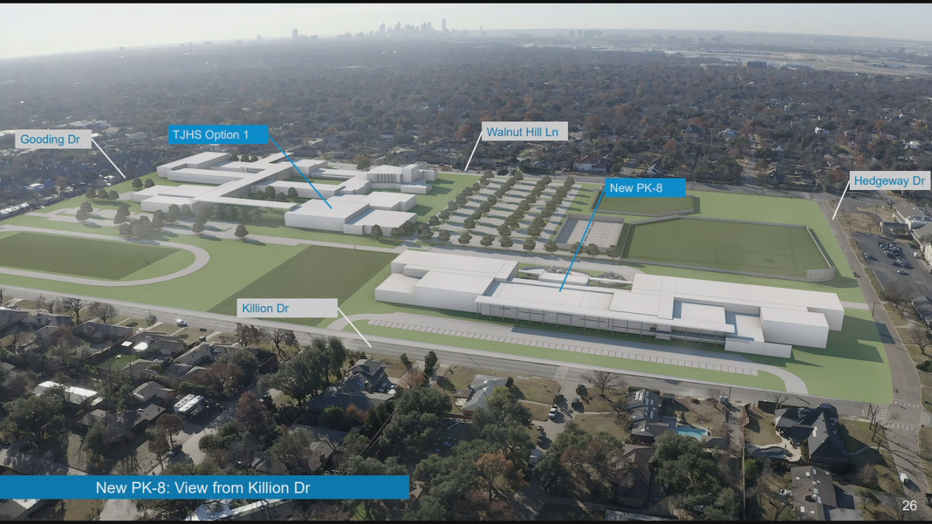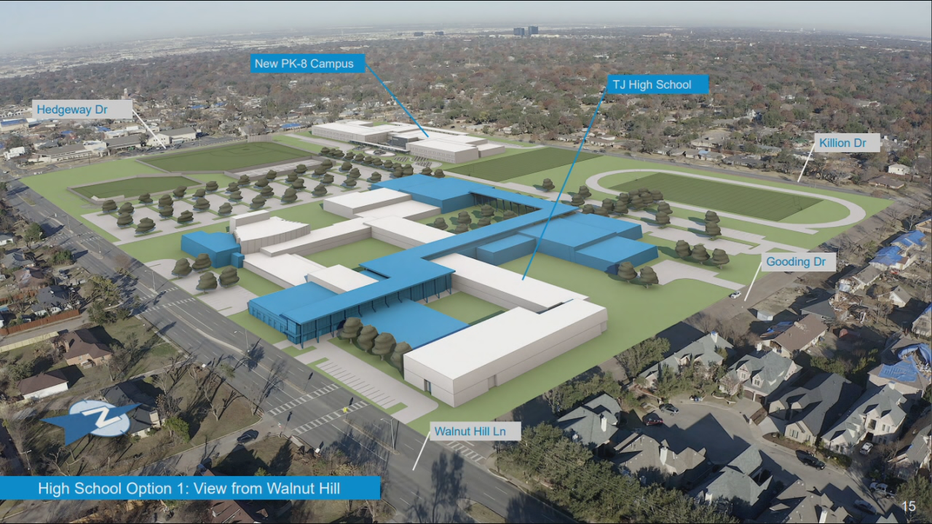 There were people voicing support for this option Thursday night but others argued Jefferson High School should be torn down and rebuilt from scratch.
"We all know on Oct. 20 a tornado came through Dallas and it tore through TJ, Cary and Walnut Hill. But maybe we take this opportunity the tornado has given us and rebuild TJ. Let's bring it up to a 21st century facility," said Missy Huber with the Thomas Jefferson High School Alumni Association.
"Trying to refurbish the main building is like trying to put a Band-Aid on a burn victim," said Matt Bowers, another alumnus.
"DISD should build a new state of the art building that's a model for all of the city," added Esther McElfish, a high school alumna.
The cost estimate for the approved plan to renovate Thomas Jefferson High School is $82 million, significantly less than the nearly $200 million plan to build everything new.
Dallas ISD is hoping to have all three schools back open by the start of the 2022 school year.