Dallas ISD announces plan to start phasing in athletics
DALLAS - There was a change of heart from Dallas ISD after it initially banned in-person extracurriculars and sports when virtual school starts next week.
Now, practices and workouts will be phased in starting with varsity sports next week.
District officials say they made the decision based on some positive trends in the COVID-19 numbers.
And while athletic activities are resuming, the plans are in place for them to look a whole lot different than in years past.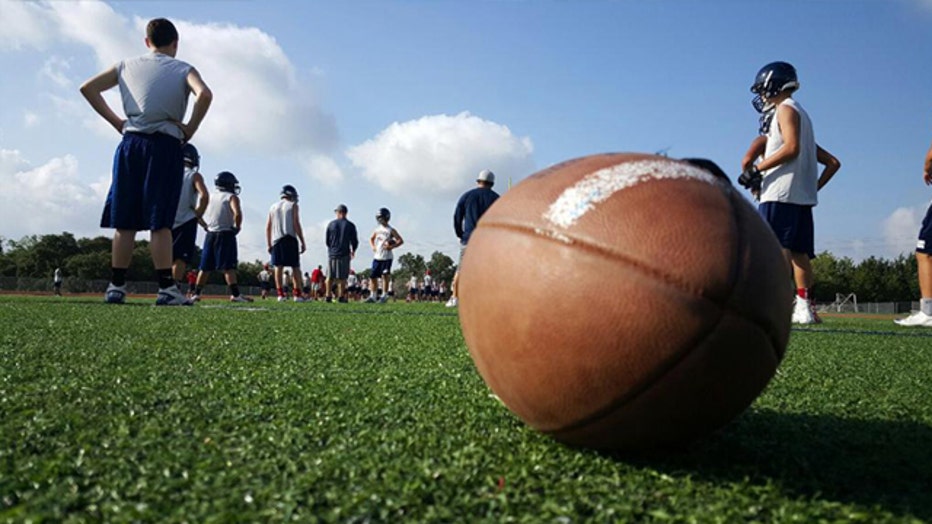 James Madison High School football star Jayleen Record finally got the message he'd been hoping for.
"We got a text from our coach earlier saying we're going to start Sept. 8. They had a meeting. They told them how practices are going to be," Record said.
Dallas ISD announced plans for a "phased-in" restart of athletic activities. Varsity will start first on Sept. 8. Sub-varsity will start a week later. UIL marching band, drill team and cheerleading will start the week after.
"I'm excited as well as my teammates, my coaches," Record said. "Even parents, even teachers, we're all excited."
Record was among the students who pushed back on the district's decision to put athletics on hold. He even organized a protest at Dallas ISD headquarters.
However, the district says it ultimately made the decision based on the numbers, including the decision by Dallas County to drop its COVID-19 threat level Wednesday from red to orange due to declining numbers.
The district says there will be numerous protocols and guidelines in place for the return of sports.
"The protocols are very similar to what we did for summer strength training," said Dallas ISD Athletics Director Silvia Salinas. "So the temperature checks, the pre-screening for athletes and coaches every single day. That's not going to change. Sanitizing the equipment and everything. That's going to be similar."
Salinas also says they'll use a small group model which makes it easier for tracking the virus, and they'll ease back into activities.
"We're excited. We know our students are excited. Our coaches are very excited. We've missed them," Salinas said. "So they are very excited, but we're very cautious. We're not going to just run out there and pretend like its 2019 or 2018. It's different."
Record is already committed to play at SMU next year, but he's eager to keep developing and for his teammates to get their chance to shine.
"For people who don't have offers or for people who have been working hard all summer and need some hope, basically for them," Record said.
Salinas says they already have varsity schedules ready.
Some meets and matches can start in September. The first football games will be on Oct. 1.