Dallas County deputy arrested for allegedly assaulting a prisoner
DALLAS - A Dallas County sheriff's deputy is facing charges after allegedly assaulting and threatening a prisoner who was handcuffed.
Sheriff Marian Brown said the incident involving Deputy Austin Palmer happened in October as he and other deputies tried to arrest a man for an outstanding warrant.
"My understanding is that there was some discussion of him evading the officers on the previous occasion and that there was a Taser that was used," Sheriff Brown said.
Palmer is accused of tasing and threatening Jeremiah Ramos during an arrest in October.
Court records state while Ramos was handcuffed in the back of a squad car, Palmer "put the Taser to his stomach for 15-20 seconds. After he finished, the officer instructed him that if he said another word before they got to the jail, he would tase him on his throat. If he moved, the officer threatened to tase him in his private area."
According to the arrest affidavit, both body cameras were turned off before the tasing incident and no dash camera footage was recorded.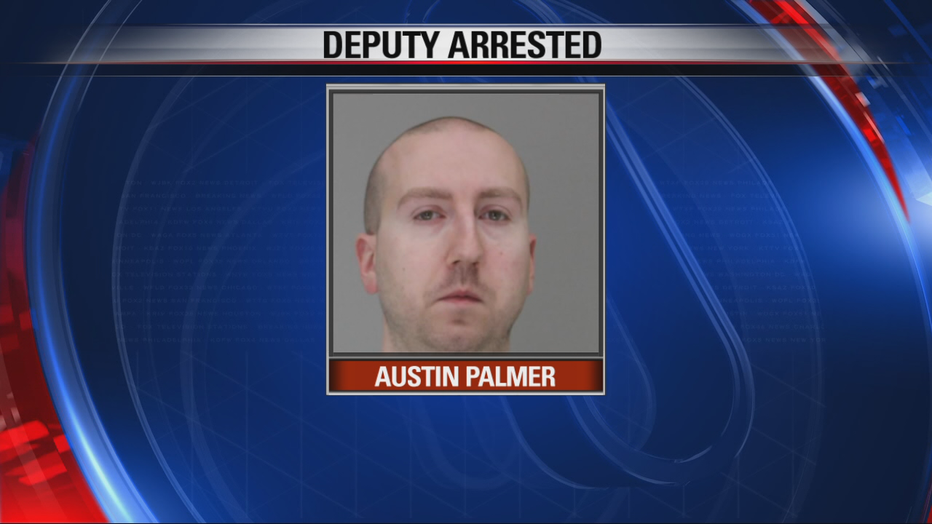 Download reports for Palmer's Taser also recorded it being used, but the deputies did not file a use of force report. Sheriff Brown also said her deputies are required to fill out a formal report when they use a Taser.
The other deputy who witnessed the incident confirmed what happened, and Ramos' injuries were consistent with being tased.
The tased man filed a complaint in December, and Palmer was placed on administrative leave.
"Once the internal affairs division began to investigate, they stopped their investigation because they were able to receive further information that there might be criminal violations that had occurred," Brown said. "So subsequently, the investigation was referred to our criminal investigations unit."
The sheriff said investigators found corroborating evidence this week. Palmer was arrested Thursday and charged with official oppression and assault.
"We want to make sure we continue to tell the public what it is we believe and that is that we are able to police ourselves. Not only are we able to police ourselves but we will police ourselves," she said. "We hold to heart our core values: integrity out loud, professionalism out front and accountability in all.
Palmer has been accused of excessive force before. Nicholas Lackey is suing Palmer and another deputy over this traffic stop in 2015. Lackey was stopped for expired plates, but he refused to step out of the vehicle because he says he wasn't told why.
"When I found out, it was a happy moment," Lackey admitted.
During his arrest, Lackey fractured a vertebra and suffered contusions. His case is still pending in court.
Lackey's attorney, Ezekiel Tyson, say they're still unsure if either deputy ever faced discipline.
"We'd like to see some changes within the department to ensure these officers, these types of people don't slip through the cracks again and continue these types of behavior," Tyson said.
"Some type of action has to be done or else all this doesn't mean anything," Lackey said.
Brown admitted she is disappointed the incident involved one of her own deputies, but she doesn't see it as a training issue.
"We see this as being an isolated incident where someone made a decision – a bad decision," she said. "My concern is that people will think we are all bad. We'll be painted with a broad brush. One apple does not paint the picture for the whole barrel."
Palmer has been with the department since 2007. He is still on paid leave.
The Dallas County Sheriff's Office says the internal investigation into the other deputy present during Ramos' arrest is still ongoing. It's unclear yet if that deputy will face any consequences for not stepping in.