Dallas 19-year-old accused of robbing 6 businesses in 60 minutes
DALLAS - Dallas police say a 19-year-old was arrested for holding up six businesses in less than an hour, hugged his first victim and apologized.       
Police say Joshua Mora would go on to rob five more Northeast Dallas businesses.
One of the victims who was held at gunpoint snapped photos of the car police say Mora was driving and called the cops.
The 19-year-old sits inside the Dallas County jail and is facing multiple counts of aggravated robbery. 
Dallas police say Mora used the same tactic at all six locations: he pulled out a handgun, demanded money and then took off in a matter of minutes. 
Isiaka Balogoa was back at work Friday after being robbed just 24 hours prior.
"I was standing right here. And I just grabbed some the money and gave it to him," he recalled.
The EZ Shop employee says the first thing he thought of while being held at gunpoint was his children. 
"I was just like, 'you can take whatever you want,'" he said.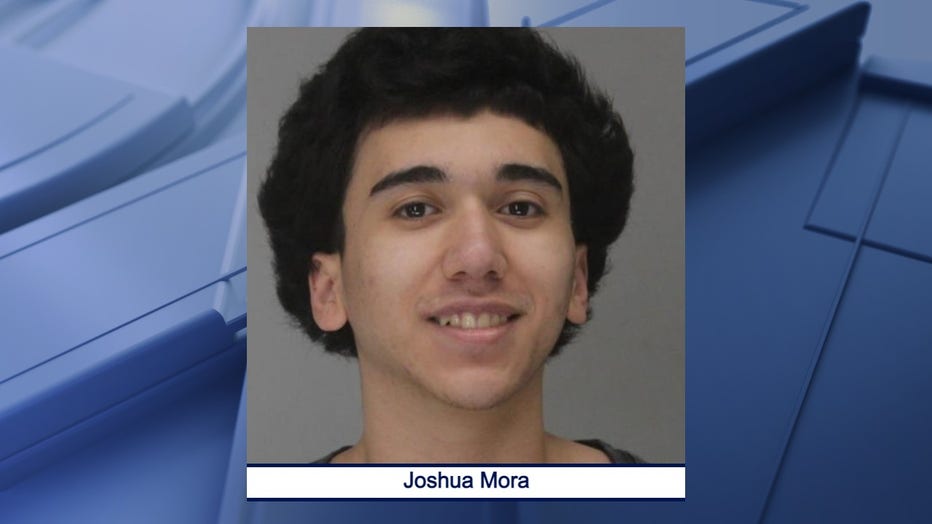 Balogoa was key in helping Dallas police catch Mora during an apparent six-stop crime spree, collecting close to $2,000 in cash. 
Dallas police say Mora was dressed in the same clothing at all six locations: a pink bucket hat, a dark colored Vans sweatshirt, dark pants and white Crocs. 
At 8:42 a.m., Dallas police say Mora's first stop was a Walgreens near the intersection of Royal and Abrams. In less than five minutes, mora pulled out a black semi-automatic handgun and demanded money from an employee. Mora reportedly hugged the employee and apologized before taking off. 
At 8:50 a.m., police say Mora was seen on surveillance entering the 7-Eleven next door. 
At 9:14 a.m., police say Mora drove across the street to the EZ Shop, where he encountered Balogoa.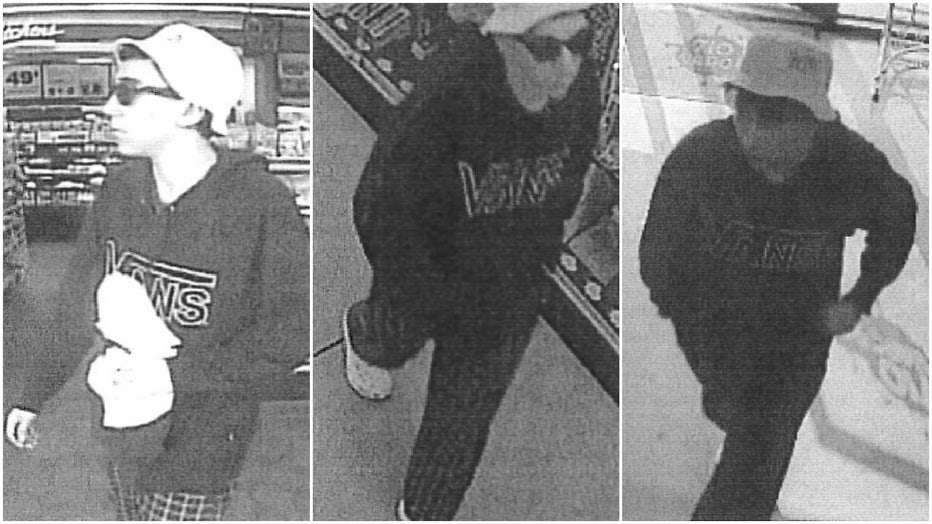 "He come in front of me, pulled the gun out and said, 'Give me the money.' And I said, 'I don't have the money. The money is in the ATM,'" Balogoa recalled. "We talk a few minutes. He says, 'I am not going to hurt you. Just give me the money.'"
Balogoa says he handed mora $180 and then took a big sigh of relief. 
"I run over there and took the pictures of the license," he said.
While on the line with 911, the EZ Shop employee snapped photos on his phone, catching a vehicle description and a clear shot of the license plate. 
In the meantime, police say Mora targeted three more businesses. 
At 9:22 a.m., police say he held a female employee at gunpoint inside a 7-Eleven near Abrams and Skillman. 
Four minutes later, Mora was spotted entering a vape shop in the same strip center.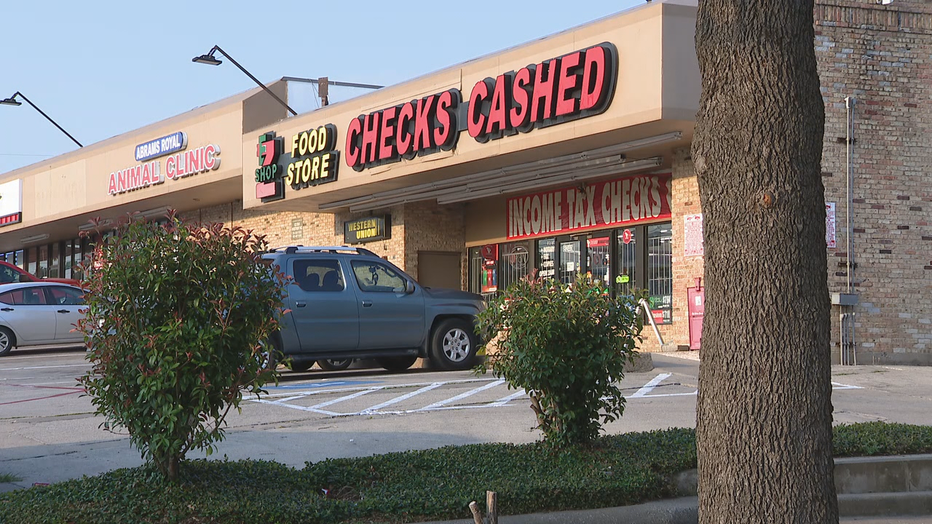 Lastly at 9:42 a.m., police say he robbed a nearby Quik Trip.
As Mora was trying to leave, a Dallas police officer pulled him over. 
In the car, police found a black handgun, stolen cash and drug paraphernalia. 
Mora denied being on drugs during his interview with police, but investigators say he was acting erratic. Detectives noticed he was unable to sit still and even put his clothes in the toilet when allowed to use the restroom. 
Mora then was transferred to the Dallas County jail. 
Mora's brother told police he did not have a history with drugs and did not have any type of medical condition.
Mora's brother said he did notice his car and handgun were missing when he woke up Thursday. He also told police the two had spent the night at a family members house that night, which is in the same area as the six businesses. 
Mora was taken to the Dallas County jail and charged with aggravated robbery. His bond was set at $100,000.