Cuba Gooding Jr. cried when he heard of Dallas officer's murder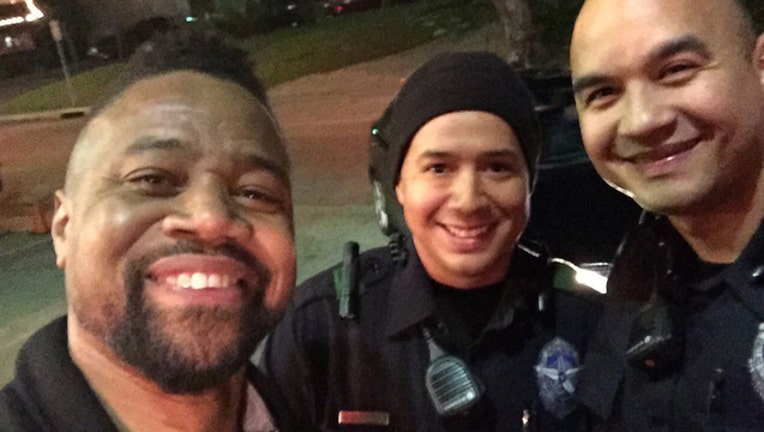 article
Actor Cuba Gooding Jr. said he cried when he heard of Dallas Police officer Patrick Zamarripa's murder.
Zamarripa, one of five officers slain in last Thursday's ambush shooting in downtown Dallas, met the actor in February. Zamarripa's Twitter page shows Gooding Jr. posing for a selfie with him and his partner.
TMZ asked Gooding Jr. about Zamarripa as he was leaving a Studio City, Calif. restaurant.
"I cried when I heard that," Gooding Jr. told TMZ on Friday.