Cowboys RB Joseph Randle faces domestic abuse claim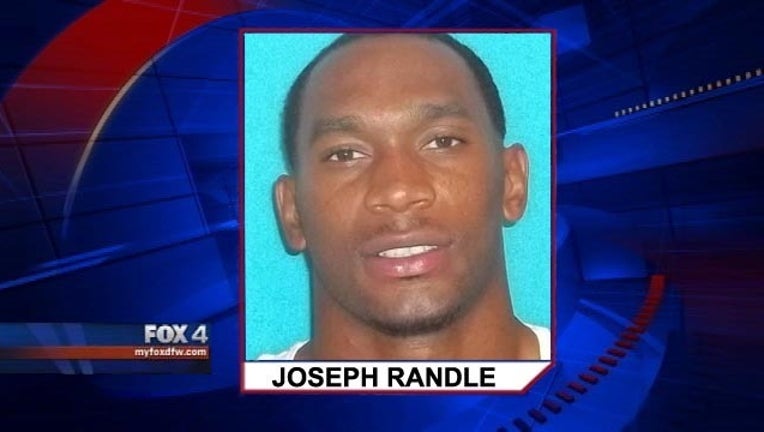 article
Dallas Cowboys running back Joseph Randle is facing claims of domestic abuse from his ex-girlfriend after police in his Kansas hometown say they are investigating whether there is "more to" his recent arrest at a hotel than a drug charge that has been dropped.
The 22-year-old mother of Randle's child has filed for a protective order, saying he threatened to "blast the vehicle" with their son inside after pointing a gun at her friend. Dalia Jacobs wrote in a request filed Wednesday in district court in Wichita, Kansas, that Randle smashed the windshield of the car with his fist, "causing glass to shatter across my friend and my child."
The incident occurred the same night the 23-year-old Randle was arrested on a marijuana possession charge at a Wichita hotel after a woman called 911. He was not taken into custody, and no charges related to domestic violence have been filed.
Police dropped the marijuana charge Friday, but spokesman Lt. James Espinoza says other charges are possible.
"We feel that there's more to it than just a marijuana charge," Espinoza said. "We want to have the ability to present all of the charges, instead of just one."
Randle's agent, Erik Burkhardt, declined to comment on the drug charge being dropped. He didn't respond to a later request for comment on the protective order. The Cowboys declined comment.
NFL spokesman Brian McCarthy said the league was looking into the incident. Two months ago, the NFL announced a revamped personal conduct policy that included adding someone to oversee cases of domestic violence. No hiring has been announced.
On the night of Randle's arrest, Jacobs wrote in her filing, he became angry and Jacobs told her friend to take their son to the friend's car. She said Randle took a gun out of his vehicle and approached the car with her friend in the driver's seat and the child in the passenger's seat.
"He told me at this point that he was going to `blast the vehicle,"' wrote Jacobs, who wasn't in the car. "My friend tried to cover up my child with her body."
Jacobs alleged in the filing that Randle has a violent temper and gets angry quickly, and that he has a history of abusing her physically and emotionally.
"I am frightened that he will do something to harm me and my child," she wrote.
Police said they found three-quarters of a pound of marijuana in the hotel room along with a bag containing $190,000. Espinoza said there were inconsistencies in some of the statements, which was part of the reason the marijuana charge was dropped.
No gun was found at the scene, and police said they were told that another man left the scene with a gun.
"We take domestic violence seriously," Espinoza said. "There could be other charges, including for anybody who was at the scene."
It was the second arrest since October for Randle, who faced a misdemeanor shoplifting charge at a Dallas-area mall after police in the suburb of Frisco say he was accused of taking $123 worth of cologne and underwear from a department store.
Randle is the backup to 2014 NFL rushing leader DeMarco Murray, who is set to become a free agent. Randle had 343 yards rushing and three touchdowns in his second season. A fifth-round draft pick in 2013 after skipping his final season at Oklahoma State, Randle has two years remaining on his four-year, $2.3 million rookie contract.