Cowboys player Antwuan Woods facing felony charges after pot arrest
FRISCO, Texas - Dallas Cowboys defensive tackle Antwuan Woods is facing felony charges for tampering with evidence during a traffic stop in Frisco Tuesday night.
According to the Frisco police report, Woods admitted to having "a little bit" of marijuana in his car. Police found there was more in a backpack and hidden inside the console.
The Cowboys have yet to comment on the arrest. The NFL says it is investigating.
In his brief Cowboys career, Woods has struggled with injuries that have limited his playing time. Now, he's in the spotlight for all the wrong reasons.
The 26-year-old was pulled over in his Cadillac SUV Tuesday night in Frisco for speeding 20 miles over the speed limit. Frisco police released video of the arrest.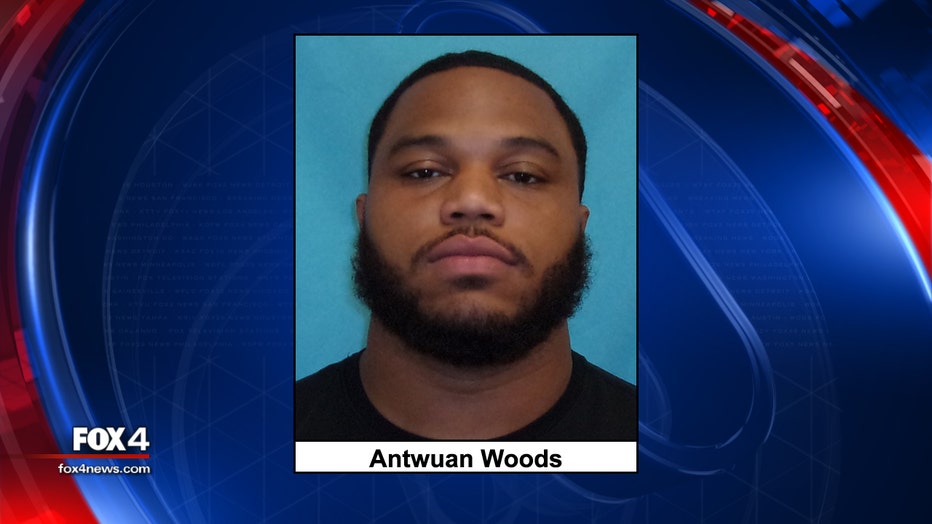 According to the arrest report, a Frisco officer said Woods had "glassy eyes and delayed responses to simple questions." The officer noticed a "strong odor of marijuana" coming from his car.
Woods told the officer he is a professional athlete and was having dinner at the Cowboys Club. He admitted to having marijuana.
"We're going to find it, so you might as well tell me," the officer said. "How much you got?"
"Not much," Woods said.
As soon as Woods gets out of the SUV, officers start searching. Woods consented to a search of the car where the report says officers found a small marijuana cigarette with smoke still emitting from the bottle hidden in the center console.
In a backpack, officers found two glass mason jars full of marijuana and "multiple pieces of drug paraphernalia."
Woods was charged with misdemeanor drug possession and felony tampering with evidence for allegedly putting the marijuana cigarette in a water bottle to dispose of it.
Walter Musgrove is an NFL agent and attorney not associated with this case. He believes Woods likely won't face any jail time.
"For that if it's his first offense, he's likely to face probation and some type of fine," he said.
But Woods, who is currently out with a knee injury and nearing the end of his contract, could face additional consequences from the NFL for violating the league's code of conduct.
"Anytime a player is involved in any type of criminal offense, it's going to affect his career — especially at a time when a player is injured or not producing," Musgrove said.
In September, Woods spoke to kids with the Boys and Girls Club about being a positive influence.
"To be someone that they can see as motivation and be an inspiration to them," Woods said in a September interview.
Woods isn't the only Cowboy in trouble with Frisco police. Last month, officers there arrested another player for marijuana possession.
TMZ Sports obtained dashcam video from Frisco PD showing defensive lineman Daniel Ross being put into handcuffs. Officers also found a 9 mm handgun under his seat. It is legal in Texas to possess in your own car. Ross was on the Cowboys injured reserve list.
Both Cowboys are out on bond. However, their futures — on and off the field — remain uncertain.
Woods has started eight games for the Cowboys this season but was not expected to play against the Bears Thursday night because of a knee injury.
Woods is out on bond. An attorney was not listed for him.