Cowboys legends gather to feed Dallas families for Thanksgiving
DALLAS - Pro football Hall of Famer and five-time Super Bowl champion Charles Haley is helping feed families in need in Dallas.
Some former teammates will join the effort Tuesday including Chad Hennings, Tony Tolbert, Daryl Johnston and Russell Maryland.
Haley's nonprofit called Tackle Tomorrow will distribute 600 Thanksgiving meals to families of students at several Dallas ISD schools.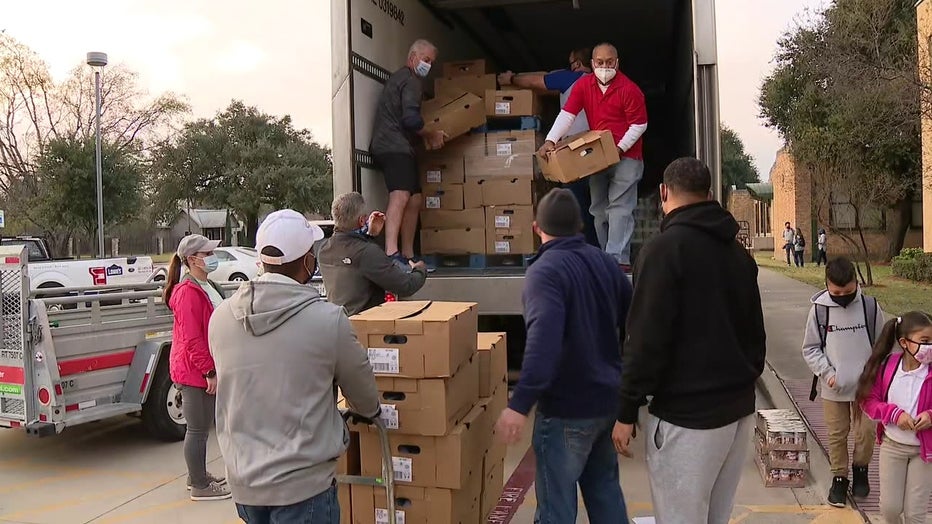 "One of the issues we had especially during COVID is that a lot of the kids that are at risk when school is not in session, kids fall through the cracks and then you're not getting that young man or woman an opportunity to make something of themselves down the road. You gotta take care of the basic needs first and foremost," Hennings said.
"We know that we have to empower the community if we're going to affect the kids. So our journey is simple – feed the sheep. You know, the harvest is plentiful, the workers are few," Haley said.
The food baskets go to families already enrolled in the Tackle Tomorrow reading program.
RELATED: Dallas Cowboys legends pitch in for Salvation Army Thanksgiving tradition