Court upholds reach of US gun ban for domestic violence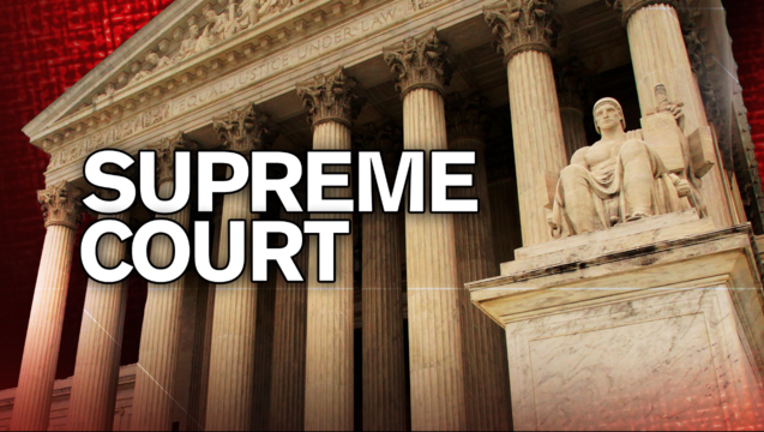 article
WASHINGTON (AP) — The Supreme Court on Monday upheld the broad reach of a federal law that bars people convicted of domestic violence from owning guns.
The justices on Monday rejected arguments that the law covers only intentional or knowing acts of abuse and not those committed recklessly. One example the court gave was throwing a plate in the heat of an argument.
The case involved two Maine men who said their guilty pleas for hitting their partners should not disqualify them from gun ownership. A federal appeals court had ruled against the men.
The dispute drew interest from gun rights groups, who argued that the men should not lose their constitutional right to bear arms, as well as from advocates for domestic abuse victims.
While the case wasn't among the more important cases of the term, it was notable in part because during Feb. 29 oral arguments Justice Clarence Thomas asked a series of questions from the bench, the first time in 10 years that he did so. His questions came less than a month after the death of Justice Antonin Scalia, his close friend, conservative ally and also a strong supporter of gun rights.
Thomas expressed concern at the oral argument that a misdemeanor conviction could deprive someone of their constitutional gun rights, pressing a government attorney for any other examples when that could happen.
Monday's decision involved the cases of Stephen Voisine and William Armstrong III, who were convicted of having firearms after having been convicted of a misdemeanor crime of domestic violence. Voisine pleaded guilty in 2004 to assault after slapping his girlfriend in the face while he was intoxicated. Several years later, an anonymous caller reported that Voisine had shot a bald eagle with a rifle. He was then convicted under the gun law and sentenced to a year in prison.
Armstrong pleaded guilty to assaulting his wife in 2008. A few years later, police searching Armstrong's home as part of a narcotics investigation discovered firearms and ammunition. He was sentenced to three years of probation.