Construction worker killed on I-35 in accident involving alleged drunk driver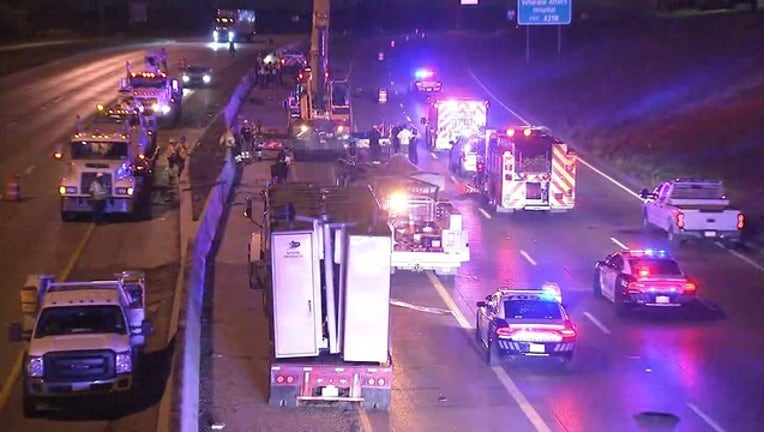 A construction worker was killed on Interstate 35 in southern Dallas early Thursday by an alleged drunk driver.
A crew was working to remove a large sign from the median near Overton Road when a pickup truck drove through the construction zone and hit the sign. The sign hit the worker, killing him.
The pickup truck driver was arrested for being under the influence and could face intoxication manslaughter charges after he failed a field sobriety test.
Southbound I-35 was closed at Highway 67 into the morning rush hour for the accident investigation.