Conjoined twin girls from Uganda separated in Ohio surgery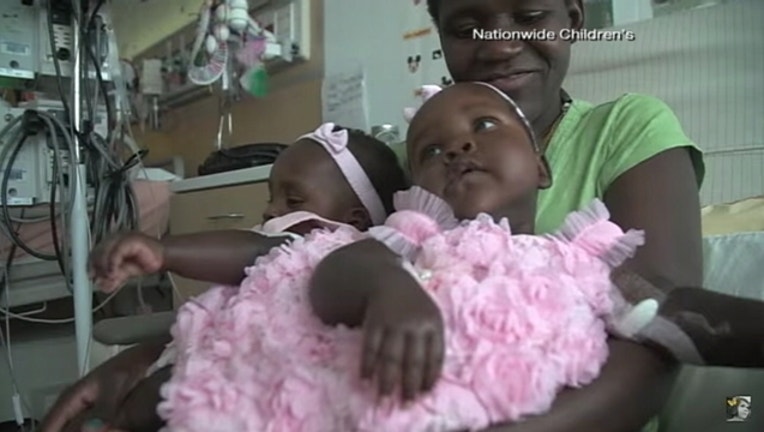 article
COLUMBUS, Ohio (AP) — Doctors at a central Ohio hospital have separated conjoined twin girls in a 16-hour operation.
A statement released Tuesday by a public relations firm says the 11-month-old girls were recovering after the complex procedure last Thursday at Nationwide Children's Hospital in Columbus. The surgical team included more than 30 people and was led by Dr. Gail Besner, the hospital's chief of pediatric surgery.
The statement says the girls' family is from Uganda and had traveled to the hospital in December.
Experts say conjoined twins occur once in about every 200,000 pregnancies.