Community raises more than $169K for elderly 'paletero'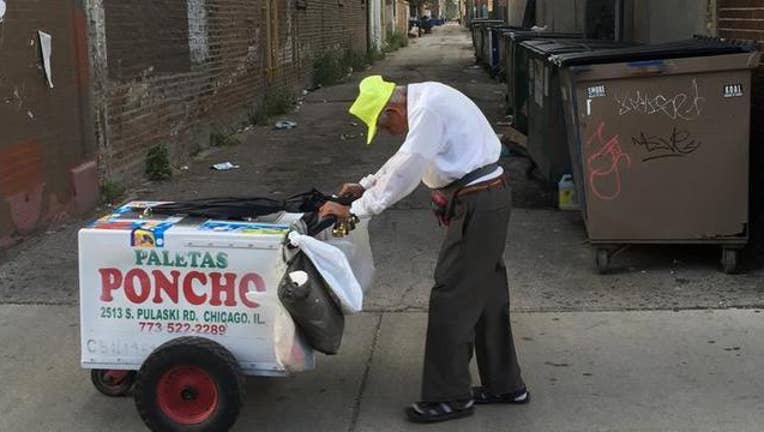 article
CHICAGO - A GoFundMe campaign to help an elderly man who sells popsicles on a rolling cart for a living has taken the internet by storm.
Fidencio Sanchez pushes his ice pops, or paletas, in his cart all through Chicago's Little Village neighborhood.  He sells the popsicles for several hours a day but only makes about $50 a day.
The 89-year-old retired two months ago and said he wanted to "take it easy" and spend time with his wife, according to DNAinfo.com. However, he later had to return to work after his daughter died.
Sanchez's wife also began selling popsicles to help pay bills but fell ill and couldn't work anymore.
Last week, a man driving through the neighborhood noticed Sanchez struggling with his cart. After visiting with Sanchez for a bit, he decided to start a GoFundMe page to help the elderly man out.
The page has raised more than $169,000 in just four days.
The GoFundMe page began with a goal of $3,000. The page raised more than $110,000 on the first day alone.