Colorado woman gets 100 years for cutting baby from womb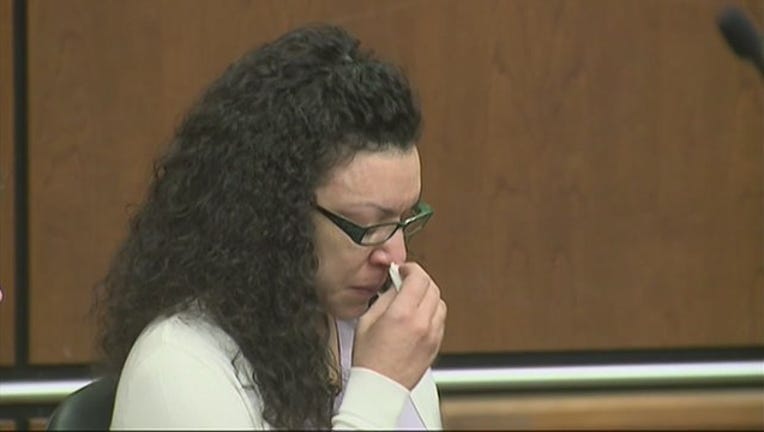 article
BOULDER, Colo. (AP) — A judge on Friday sentenced a Colorado woman to 100 years in prison for cutting a nearly 8-month-old fetus from a stranger's womb.
A jury convicted Dynel Lane, 36, in February of attempting to kill Michelle Wilkins in 2015. Lane also was convicted of assault and unlawful termination of a pregnancy after luring Wilkins with an ad for maternity clothes.
Prosecutors said they were unable to charge Lane with murdering the unborn girl because a coroner found no evidence that the fetus lived outside the womb. That led Colorado Republicans to introduce legislation that would have allowed a murder charge. Democrats rejected the measure, the third time such a proposal failed in Colorado. Over the objection of abortion-rights supporters, 38 states have made a fetus's killing a homicide.
Lane concocted elaborate lies to convince those close to her that she was pregnant, prosecutor said. She had posted online photos of herself with a distended belly and sent the man she said was the father of her child ultrasound images downloaded from the Internet.
David Ridley, who lived with Lane and her two daughters, testified at trial that Lane claimed for more than a year that she was expecting a boy, whom they planned to name James. Friends even threw a baby shower.
Ridley had grown suspicious by the time Lane lured Wilkins to her Longmont home. Wilkins testified that they chatted for about an hour before Lane hit, pushed and tried to choke her, then used two kitchen knives to cut the baby from her womb.
When Ridley came home early from work that day to meet Lane for a doctor's appointment, he said he found the fetus in a bathtub and drove the child and Lane to a hospital, where she begged staff to save her baby.
Lane said nothing to Ridley about Wilkins, who was unconscious at her home. Wilkins regained consciousness and called police.
In 2002, Lane's 19-month-old son drowned in what investigators ruled was an accident.