Clouds and isolated rain today... more showers for Sunday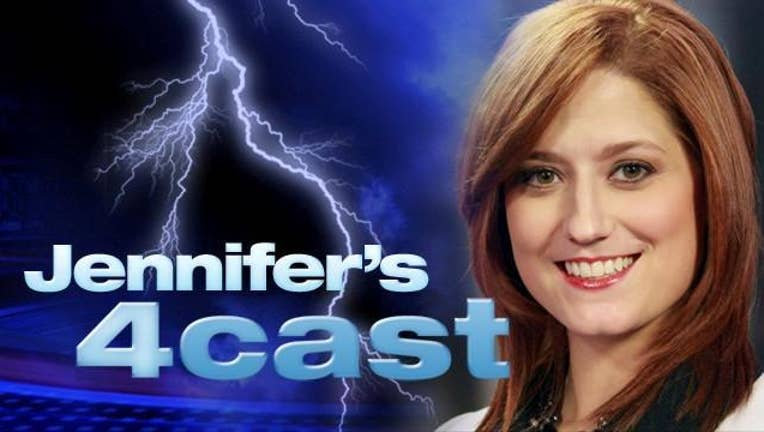 A lot more clouds peeking into the area today with highs in the mid 70s. There could be a few showers (especially SW) as the afternoon rolls on, but most areas will remain dry. Tonight brings more clouds and more moisture, especially south of I-20. By the morning hours Sunday we see the first round of showers and maybe a rumble of thunder just about the time most folks are waking up and heading to church. We'll see a break in the rain for the afternoon (but still plenty of clouds) with a high in the mid to upper 70s.

Sunday night into Monday morning looks like the best shot of precip for the Metroplex at about 70%. Moisture will linger into the morning drive on Monday and finally clear as Tuesday morning approaches. Highs all week will remain in the 70s.