Clinton clinches Democratic presidential nomination, Fox News projects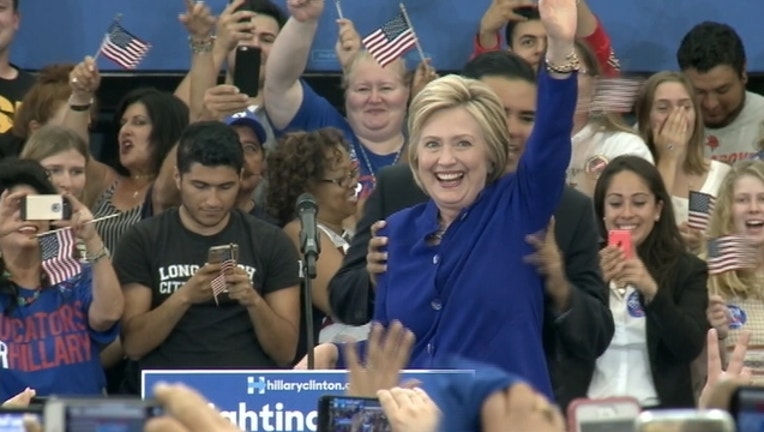 article
Fox News projects that Hillary Clinton will clinch the Democratic presidential nomination Tuesday, becoming the first woman in American history to top the ticket of a major political party.
Eight years to the day after she conceded to rival Barack Obama in the 2008 Democratic primary, the former first lady and secretary of state now becomes the presumptive 2016 nominee with the help of delegates in New Jersey, where polls closed just moments ago. It is too early to say whether Clinton will win the state of New Jersey outright, but Fox News can project she will win enough of the state's delegates to easily surpass the 2,383 needed to clinch the nomination.
However, her victory is based in part on the support of superdelegates, who do not technically vote for a nominee until the Democratic National Convention next month. Democratic rival Bernie Sanders has vowed to stay in the race in hopes of convincing enough superdelegates to abandon Clinton and support him instead.
It remains to be seen whether Sanders will make good on that threat – the decision may rest in part on whether he wins the marquee primary in California, where polls close late Tuesday night.
New Jersey and California were among six states voting Tuesday – alongside Montana, New Mexico, North Dakota and South Dakota.
The contests all but conclude one of the most unpredictable and rowdy primary seasons in modern history – one that saw a brash billionaire clear through a formidable field of 16 rivals to defy the pundits and emerge the presumptive Republican nominee, and the front-runner on the Democratic side locked in a fight to the end against a socialist-leaning senator from Vermont.
Voting formally ends next week when the District of Columbia holds its Democratic primary.
Even before Tuesday's contests, both parties effectively had their presumptive nominees. Trump clinched the nomination last month as late support from unbound delegates put him over the top, and his remaining rivals suspended their campaigns. The Associated Press declared Monday night that Clinton had hit the 2,383-delegate mark, thanks to a burst of support from free-agent 'superdelegates.'