Clinton campaign declines invitation to California debate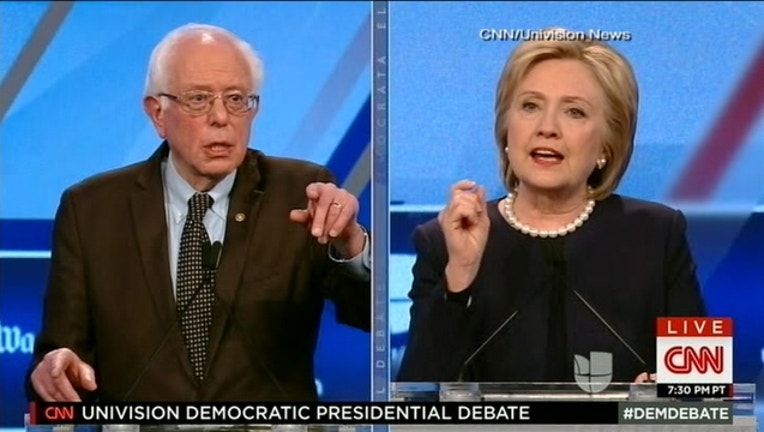 article
WASHINGTON (AP) — Democratic presidential front-runner Hillary Clinton has declined an invitation from Fox News to participate in a debate with rival Bernie Sanders in California before that state's June 7 primary.
Clinton and Sanders are competing aggressively in California as primaries wrap up.
But Clinton is close to getting the delegates she needs to seal the nomination. Sanders says he has a chance to pass her in pledged delegates, though he admits he faces tough odds. Then he would have to persuade many superdelegates to switch their support to him.
Campaign spokeswoman Jennifer Palmieri said Monday that Clinton will compete hard in the remaining primary states, particularly California, while also turning her attention to presumptive GOP nominee Donald Trump.
"We believe that Hillary Clinton's time is best spent campaigning and meeting directly with voters across California and preparing for a general election campaign that will ensure the White House remains in Democratic hands," Palmieri said.
Clinton's decision was quickly criticized by Sanders.
"I am disappointed but not surprised by Secretary Clinton's unwillingness to debate before the largest and most important primary in the presidential nominating process," he said in a statement.
"Democracy, and respect for the voters of California, would suggest that there should be a vigorous debate in which the voters may determine whose ideas they support," he said. "I hope Secretary Clinton reconsiders her unfortunate decision to back away from her commitment to debate."
Bill Sammon, Fox News vice president and Washington managing editor, said the decision was unfortunate.
"Naturally, Fox News is disappointed that Secretary Clinton has declined our debate invitation," he said, "especially given that the race is still contested and she had previously agreed to a final debate before the California primary."